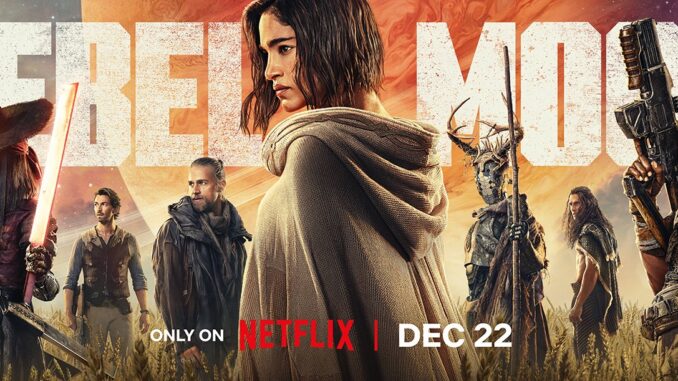 We officially have titles for the upcoming Netflix big budget science fiction films from Zack Snyder. The first installment of Snyder's action sci-fi franchise for Netflix is set to be called Rebel Moon Part 1: A Child of Fire, which will be available for streaming on December 22, 2023. Meanwhile, the second installment is expected to be titled Rebel Moon Part 2: The Scargiver, which is reportedly eyeing a 2024 release.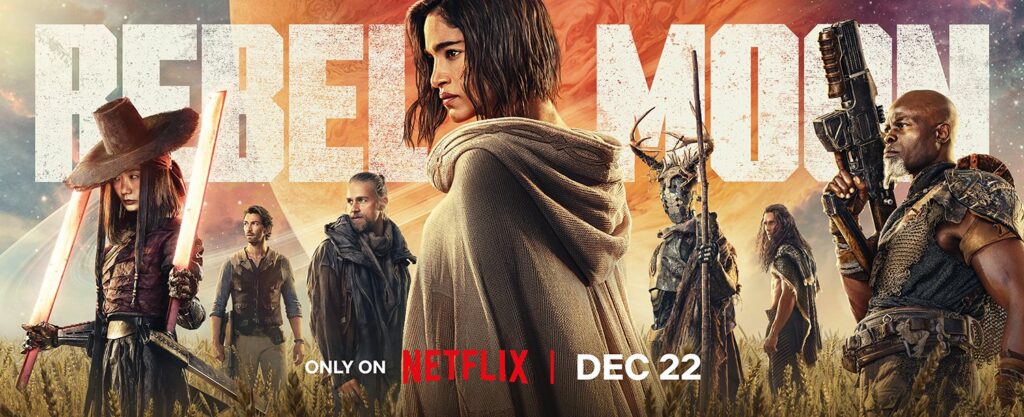 What's On Netflix broke the news before a teaser trailer is going to be released tomorrow.
"A peaceful colony on the edge of the galaxy is threatened by the armies of a tyrannical regent named Balisarius," reads the film's synopsis. "The desperate civilians dispatch Kora, a young woman who has a mysterious past, to seek out warriors from nearby planets to help them challenge the regent."
Rebel Moon stars Sofia Boutella as Kora, Ed Skrein as Admiral Atticus Noble, Charlie Hunnam as Kai, Michiel Huisman as Gunnar, Djimon Hounsou as General, Staz Nair as Tarak, Doona Bae as Nemesis, Ray Fisher as Darrian Bloodaxe, and newcomer E. Duffy as Milius, with Oscar winner Anthony Hopkins as the voice of an ancient robot knight named Jimmy.
Check out our official Rebel Moon guide here!
(Visited 8 times, 1 visits today)