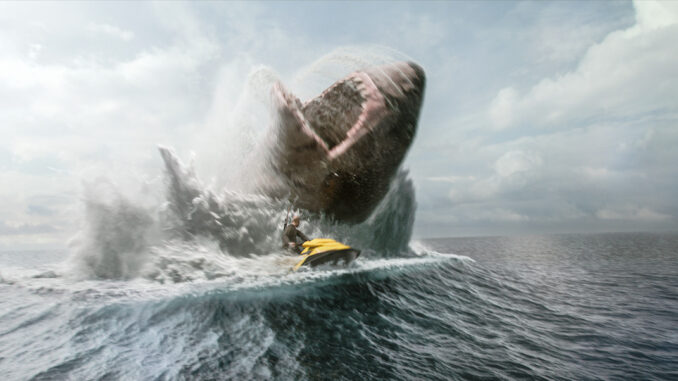 Barbie, Mission Impossible, Oppenheimer who? This summer is all about the crazy global box office success of the VERY B movie feeling Meg 2: The Trench.
It continues to go 'deep' into the pockets of movie goers internationally and make a killing. While it isn't a domestic (USA) box-office success (only doing $66 million), it just swam past the $300 million mark with $316 million total.
That still puts it lower than The Meg, which ended on a worldwide haul of $527 million. The point worth making there is it did far better in the US, and the Chinese market was in a healthier state for Western movie releases then.
Meg 2: The Trench has actually bucked the trend of low-performing Western movies in China, and that has contributed to a healthier outlook for the movie than expected. As with the first movie, it is a joint production between US and Chinese companies, so that may have helped it a little.
It quickly went past Insidious: The Red Door to become the highest-grossing genre movie of 2023. It now nearly earned twice the amount that movie did.
Meg 2: The Trench is very loosely based on the Steve Alten novel of the same name, and sees Jason Statham returning as Jonas Taylor, a deep-sea Navy diver defined by his repeated encounters with the supposedly extinct Megalodon shark.
(Visited 3 times, 1 visits today)