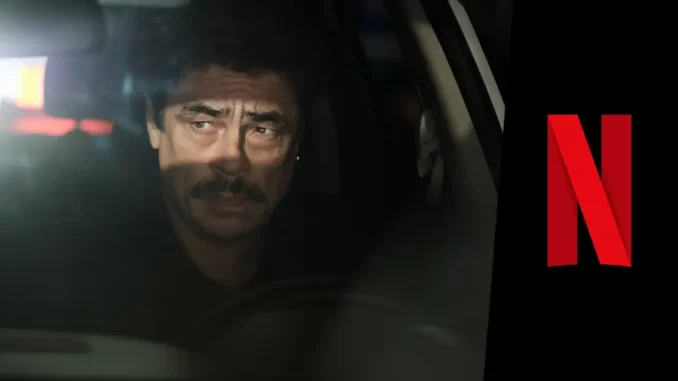 Check out the trailer for the upcoming Netflix crime thriller Reptile starring Benicio del Toro (The Usual Suspects, Sicario, Star Wars: The Last Jedi), Justin Timberlake (The Social Network, Inside Llewyn Davis, Trolls), and Alicia Silverstone (Clueless, Batman & Robin, The Killing of a Sacred Deer).
The movie is set to release in select theaters on September 29, 2023, and on Netflix on October 6, 2023.
"Following the brutal murder of a young real estate agent, a hardened detective attempts to uncover the truth in a case where nothing is as it seems, and by doing so dismantles the illusions in his own life," reads the official logline.
The cast includes Benicio del Toro, Justin Timberlake, Eric Bogosian, Alicia Silverstone, Domenick Lombardozzi, Frances Fisher, Ato Essandoh, Michael Carmen Pitt, Karl Glusman, and Matilda Lutz.
Reptile is directed by Grant Singer. The screenplay is written by Grant Singer & Benjamin Brewer and Benicio del Toro from a story by Grant Singer & Benjamin Brewer. The producers are Molly Smith, Trent Luckinbill, and Thad Luckinbill. The executive producers are Benicio del Toro, Rick Yorn, and Rachel Smith.
(Visited 3 times, 1 visits today)