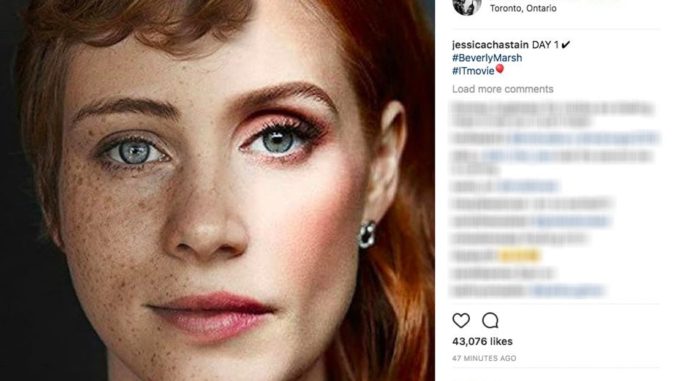 Jessica Chastain is officially Beverly Marsh in IT: Chapter 2 and she took to her Instagram account to show the transformation from a child to the adult.
Joining her IT: Chapter 2 are James McAvoy as Bill, Bill Hader as Richie Tozier, Jay Ryan as Ben, Isaiah Mustafa as Mike, James Ransone as Eddie, and Andy Bean as Stanley Uris.
All of these actors make up the adult Loser Club and will be heading back to Derry, Maine to battle the evil Pennywise the Clown!
The It films are based on Stephen King's 1986 novel, a great big slab of a book weaving together two time lines – one following seven kids in the late '50s and the other concerned with the same group as grown-ups in the '80s.
It Chapter 1 separated out the narratives, telling the story only of the kids in Derry, Maine – who call themselves The Losers Club – and who encounter an evil entity in the form of Pennywise the dancing clown, a monster who pops up roughly every 27 years (usually during a time of violence) and eats kids.
(Visited 838 times, 1 visits today)