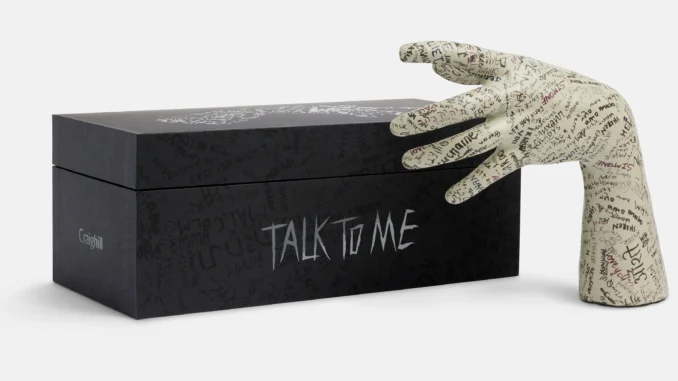 It's finally official! You can now own a replica of the embalmed hand from the hit horror film Talk To Me that we teased earlier this year.
A24 had put out some teases that it would be making that hand available but today, when the film became available on VOD, it made the official announcement of the Talk to Me Party Hand.
The hand can be used as a smoking device or incense burner, which is in keeping with the party spirit (or spirits). The official product description has the following details.
Light it up, let them in.
Designed by our friends at Craighill, the life-sized ceramic Talk To Me Party Hand is the only smoking device (or incense burner!) that opens the door to the other side.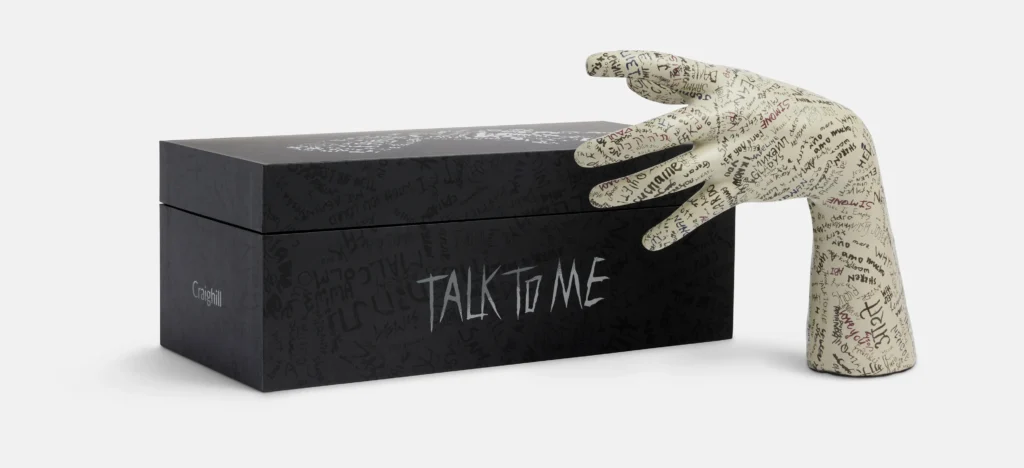 Slip cast ceramic arm with embedded steel counterweight and black microsuede cover
○ 3lbs
○ 8.5″ H x 8.5″ L x 4″ D
You can order the Party Hand now for $110 ($99.99 for members) and it ships on November 30
Twin directors Danny and Michael Phillipou made their full feature debut with Talk to Me after a successful YouTube channel set them on the way to this movie becoming a reality and thrust them into a world of sequels and Street Fighter adaptations.
The movie sees a group of teens discover the aforementioned embalmed hand that can summon spirits. The teens get possessed by the spirits and use it as a supernatural high. Of course, one bad trip turns the whole thing sour when something nasty gets brought back.
You can rent Talk to Me on VOD now with a physical home release on October 3, 2023.
(Visited 5 times, 1 visits today)