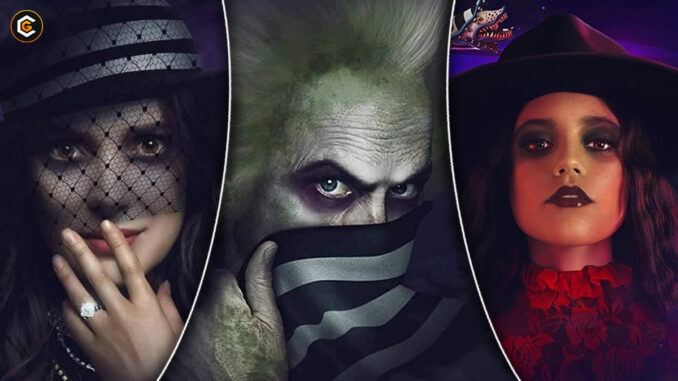 Great news for Beetlejuice fans! The sequel which took decades to make is almost completed right before the SAG-AFTRA strike took place in July.
Burton told The Independent that Beetlejuice 2, which is currently scheduled to release theatrically in September 2024, had less than two days left of filming to finish when the SAG-AFTRA strike began.
"I feel grateful we got what we got," Burton said. "Literally, it was a day and a half. We know what we have to do. It is 99 percent done." 
Here is what we know about Beetlejuice 2:
Director Tim Burton and Warner Bros have long discussed making a sequel to the 1988 horror comedy starring Michael Keaton and Winona Ryder, but the project didn't start breaking major ground until 2022. Little is known about the plot at this time; however, it was previously announced Keaton, Ryder, and Catherine O'Hara are all reprising their roles from the first film. They'll be joined by newcomers Jenna Ortega, Justin Theroux, Monica Bellucci, and Willem Dafoe.
Burton is once again directing the movie, which is based on a story by Seth Grahame-Smith and features a screenplay by Alfred Gough and Miles Millar.
"Beetlejuice 2, I really enjoyed it," Burton said. "I tried to strip everything and go back to the basics of working with good people and actors and puppets. It was kind of like going back to why I liked making movies."
Beetlejuice 2 is currently scheduled to release theatrically in the United States on September 6, 2024.
(Visited 8 times, 1 visits today)