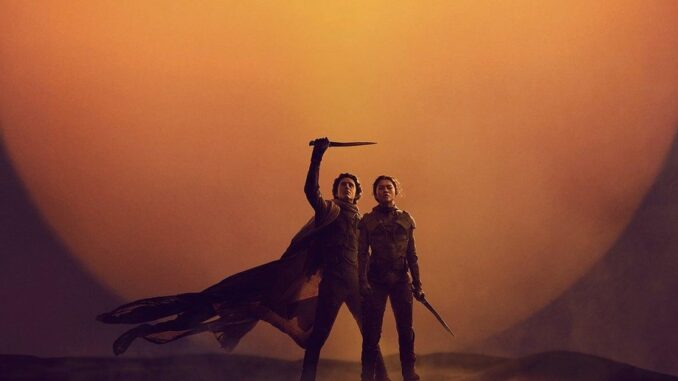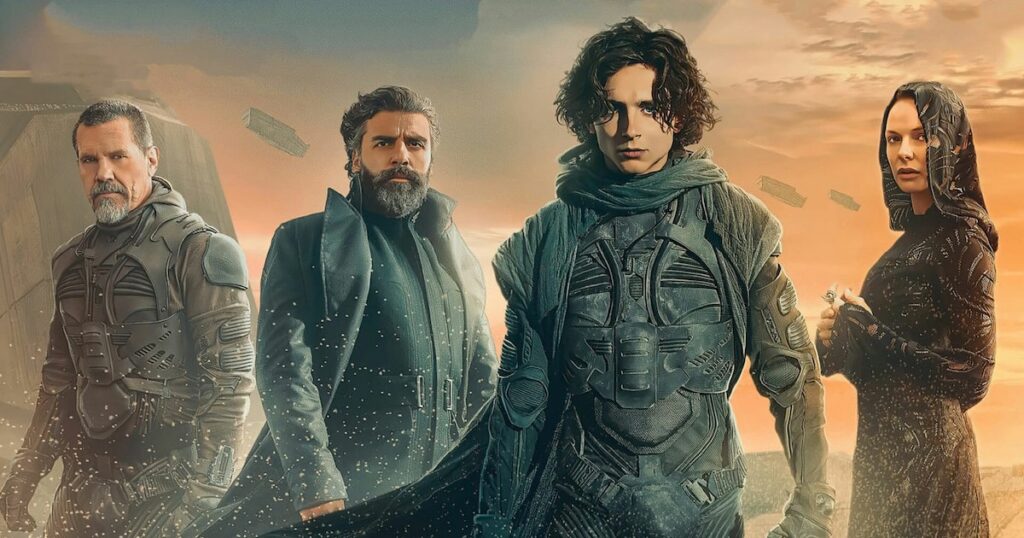 Everyday we are inching closer and closer to returning to the world of Arrakis so GotchaMovies is putting together a Dune: Part 2 official guide featuring all movie news, information, movie trailers, movie posters, casting, information and more….in one location. Dune: Part Two releases in theaters November 3, 2023.
Official Story: The central plot/story of Dune focuses on Paul Atreides, the teenage son of Duke Leto who travels to the desert planet Arrakis, the home of the mystical substance Spice, with his family. Although the Atreides head to Arrakis to reform Spice production and increase prosperity, it soon becomes clear that they have walked into a trap laid by the Padishah Emperor Shaddam Corrino IV and their mortal enemies, the Harkonnens.
Paul is forced to flee with his mother, Lady Jessica (played by Rebecca Ferguson) before mustering a rebellious fighting force from the local people, the Fremen. The novel concludes with the destruction of House Harkonnen, the fall of the royal House Corrino, and the installation of Paul — now known by his followers as Muad'Dib — as the next Emperor.
Dune: Part Two will detail the conclusion of Paul's story, as 2021's Dune instead focuses on setting up the narrative and establishing the world of Dune. As a result, there is still much of the story left to be told in a future sequel, as Dune: Part Two will cover the second half of Herbert's original novel, with exciting additions to the Dune: Part Two cast confirmed.
Dune: Part Two New Cast and Returning Characters:
Timothée Chalamet, Rebecca Ferguson, Josh Brolin, Stellan Skarsgård, Dave Bautista, Stephen McKinley Henderson, Zendaya, Charlotte Rampling, and Javier Bardem are all set to reprise their roles from their first film, with some new (and Oscar-nominated) talents joining the cast. See below: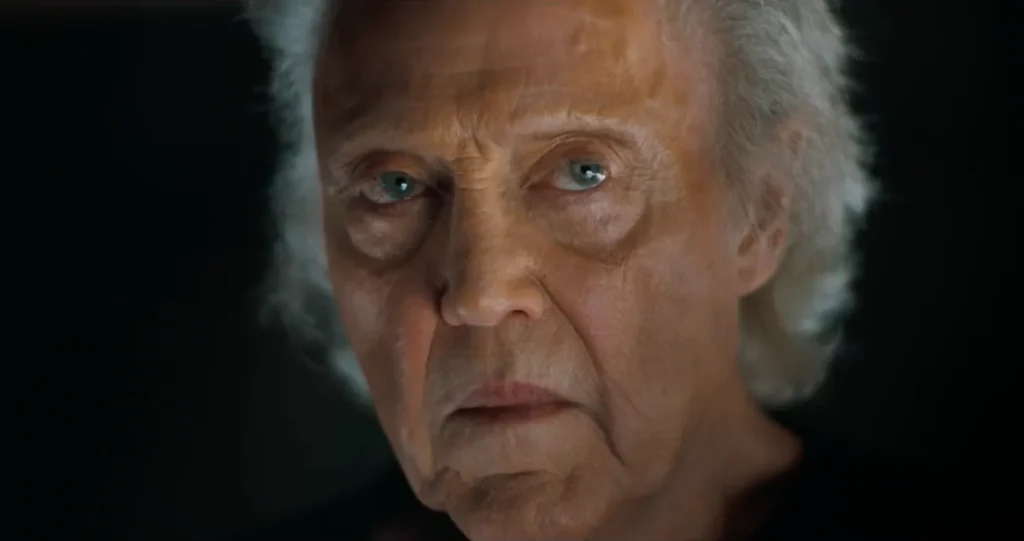 Christopher Walken – Emperor Shaddam IV : The most anticipated character in the Dune: Part Two cast. The villain looking for Paul.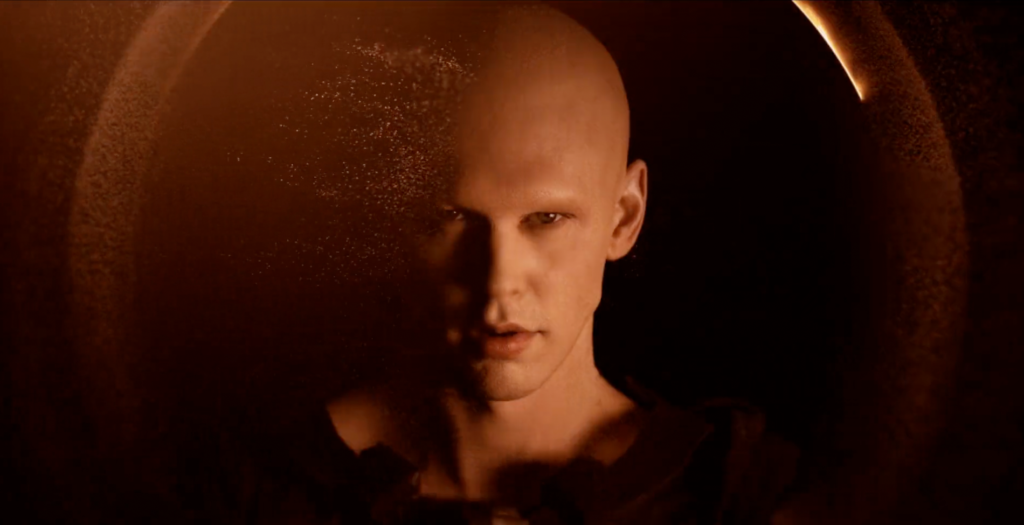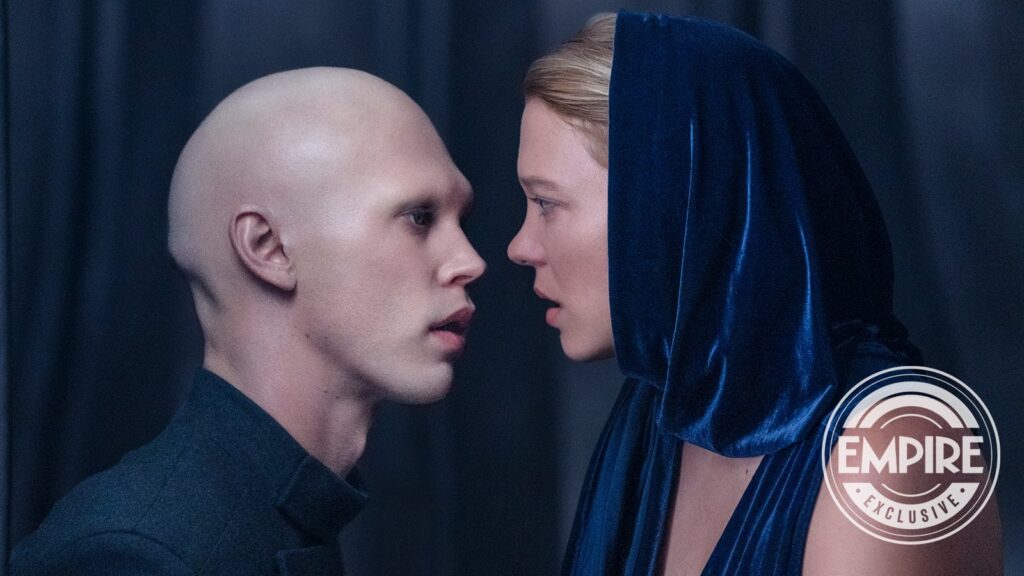 Austin Butler – Feyd-Rautha Harkonnen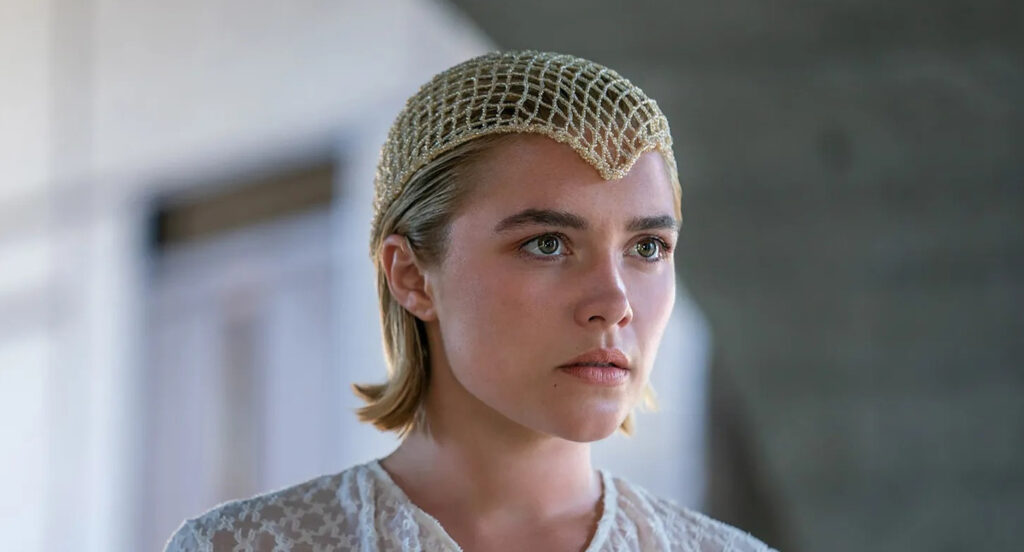 Florence Pugh – Princess Irulan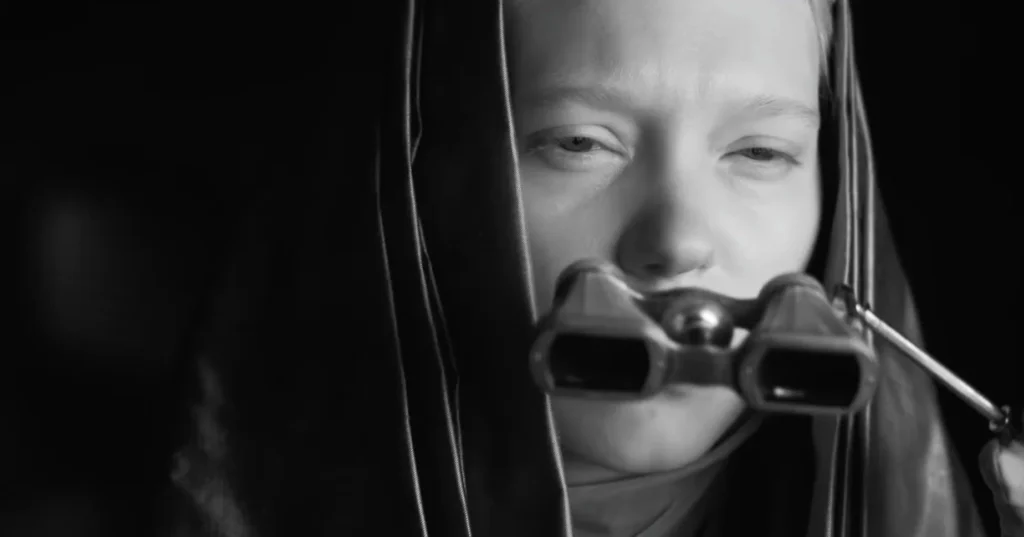 Léa Seydoux – Lady Margot
Tim Blake Nelson – Unnamed role
Timothy Chalamet's Paul Atreides will continue to be the central character, while figures such as Javier Bardem's Stilgar and Zendaya's Chani will play much larger roles. Though Lady Jessica has a reduced role in the second half of the book, Denis Villenuve confirmed changes to the Dune character to give Rebecca Ferguson a substantial role in the sequel.
Oscar Isaac's Duke Leto would not appear unless in flashback form after his death at the hands of the Harkonnens. Jason Momoa's Duncan Idaho gets resurrected as a ghola in the books, while Josh Brolin's Gurney Halleck reunites with Paul at some point in the second half of Frank Herbert's Dune — so they could also be part of the Dune: Part Two cast. The sequel will also reveal what happens to Stellan Skarsgård's Baron Vladimir after he was poisoned by Leto's tooth.
One key casting announcement that has still not been made is that of the character of Alia for Dune: Part Two. In the books, Alia is the sister of Paul who was born with high intelligence after Lady Jessica underwent preparations for becoming a Reverend Mother while pregnant. Given the role Alia plays in the second half of the book and especially the climax, it seems unlikely she has been cut from the story. However, the role of an adult-like 4-year-old would be a difficult one to cast.
Movie Trailers:
Dune: Part Two Official Trailer #1
Dune: Part Two Official Trailer #2
Who's Who In The Dune: Part Two Trailer (Courtesy of IGN):
Dune: Part One Official Trailer:
Original Dune Trailer (1984) :
Dune: Part Two Movie News:
Warner Bros Have Changed Course and Will Be Delaying Dune: Part Two
Warner Bros. have offically moved the film theatrical release date from November 3, 2023 to March 15, 2024. This is in response to the ongoing actors' strike which would prevent the cast from promoting the film.
Dune: Part Two Will Not Be Delayed Until 2024 (Updated Above)
World of Reel says the movie is not likely to get pushed back from its original release date of November 4, 2023. Warner Bros. and Legendary will stick to their date. Another report echoed a similar sentiment, with IMAX CEO Richard Gelfond saying The Marvels will not screen in IMAX because it is scheduled to come out the week after Dune: Part Two, which has exclusive use of the IMAX screens.
Dune: Part Two along with Other Films Could Be Pushed To 2024 Due To SGA Strike
Amid two contentious Hollywood labor strikes, Warner Bros. Film Group is strongly considering pushing the Timothée Chalamet and Zendaya film Dune: Part Two to next year from its current Nov. 3 slot, three individuals with knowledge of discussions told Variety.
Current Dune: Part Two RunTime is Over 3 Hours
This comes from a new report from World of Reel, which notes that the current cut of Villeneuve's Dune: Part Two is a whopping 3 hours and 15 minutes long. Of course, with so much time between now and the planned November 3, 2023 premiere date, things can change.For comparison's sake, the first Dune ran for 2 hours and 35 minutes, so it seems as if the sequel will almost certainly be longer, regardless of how much of it is trimmed down in the editing process.
Dune: Part One Grosses Over $400 Million Globally
The first Dune debuted in both theaters and HBO Max in 2021 to critical acclaim and box office achievement, grossing over $400 million globally and winning six Academy Awards.
Dune 2 Will Include One Of The Weirdest Characters Alia Atreides in Part Two
Alia Atreides will be featured in Dune: Part Two, with the weird character being one of the film's most significant new additions. In the novels, Alia is the younger sister of Paul Atreides, with her being two years old during the events of the narrative. Although Leto Atreides is dead, Lady Jessica comes to find out about her pregnancy soon after, with her being born and raised among the Fremen. Despite Alia Atreides being a major part of Dune: Part Two, she has been shockingly absent from the film's marketing. Alia wasn't in the Dune: Part Two trailer at all, and almost no mention of her has been made by any of the cast or crew. Alia did appear in one of Paul Atreides' visions in the first Dune movie, but no word has been heard about her since then.
(Visited 66 times, 1 visits today)