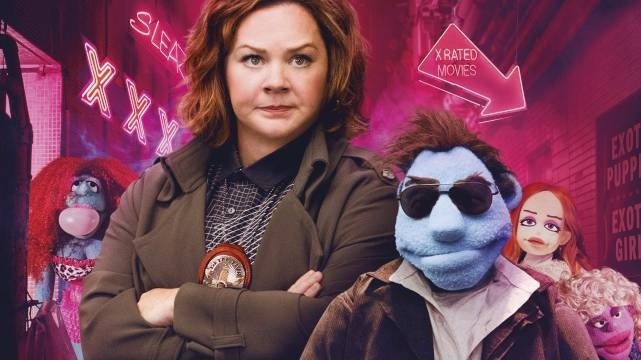 The second official red band trailer for the upcoming comedy film The Happytime Murders has hit!
No Sesame. All Street. Set in Los Angeles, The Happytime Murders explores a world where humans and puppets coexist. Like most humans, puppets run the gamut of personalities, occupations, interests, and vices. Although puppets are living among humans, they are still viewed as second-class citizens during discrimination, bigotry, and violence as they attempt to find their place in the world, living with as much dignity as possible even though they're stuffed with fluff. In the film, two clashing detectives with a shared secret, one human (Melissa McCarthy) and one puppet, are forced to work together again to solve the brutal murders of the former cast of a beloved classic puppet television show.
The film stars Melissa McCarthy (Bridesmaids, The Kitchen), Maya Rudolph (The Good Place, Forever) Joel McHale (Community), and Elizabeth Banks (Pitch Perfect). The action comedy was directed by Brian Henson from a screenplay by Todd Berger. Henson, Jeff Hayes, McCarthy, and Ben Falcone are the producers.
The Happytime Murders will debut in theaters on August 24.
(Visited 262 times, 1 visits today)