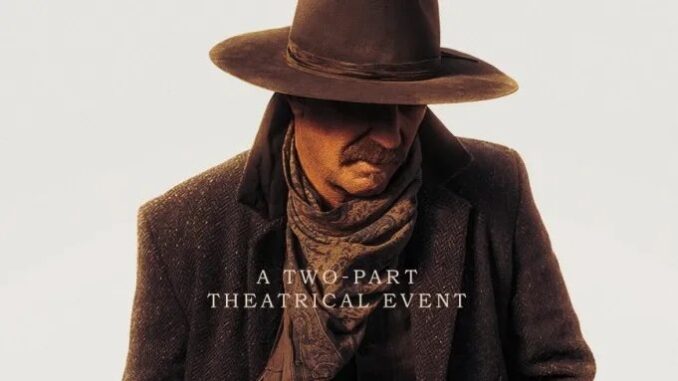 New Line Cinema and Kevin Coster have released new details on the first two chapters of Horizon: An American Sage which will hit theaters in 2024.
In the video below we see the announcement of the release dates for the 2 chapters which is an epic western at the largest scope directed by Kevin Costner. Horizon: An America Saga Chapter 1 hits on June 28, 2024, followed by Horizon: An America Saga Chapter 2 on August 16, 2024.
This is the project that Kevin Costner has left Yellowstone to direct, star and produce.
About Horizon:
Horizon: An America Saga is set over a 15-year period during the American Civil War. Plot details are largely being kept under wraps at this time; however, according to Deadline, the epic will see Costner battle natural elements and interact with the indigenous peoples affected by the settlement of the American West.
Sienna Miller, Sam Worthington, Jena Malone, Abbey Lee, Michael Rooker, Danny Huston, Luke Wilson, Isabelle Fuhrman, Jeff Fahey, Will Patton, Tatanka Means, Owen Crow Shoe, Ella Hunt, and Jamie Campbell Bower all join Costner in the series of films. Costner is also credited as a producer alongside Howard Kaplan and Mark Gillard.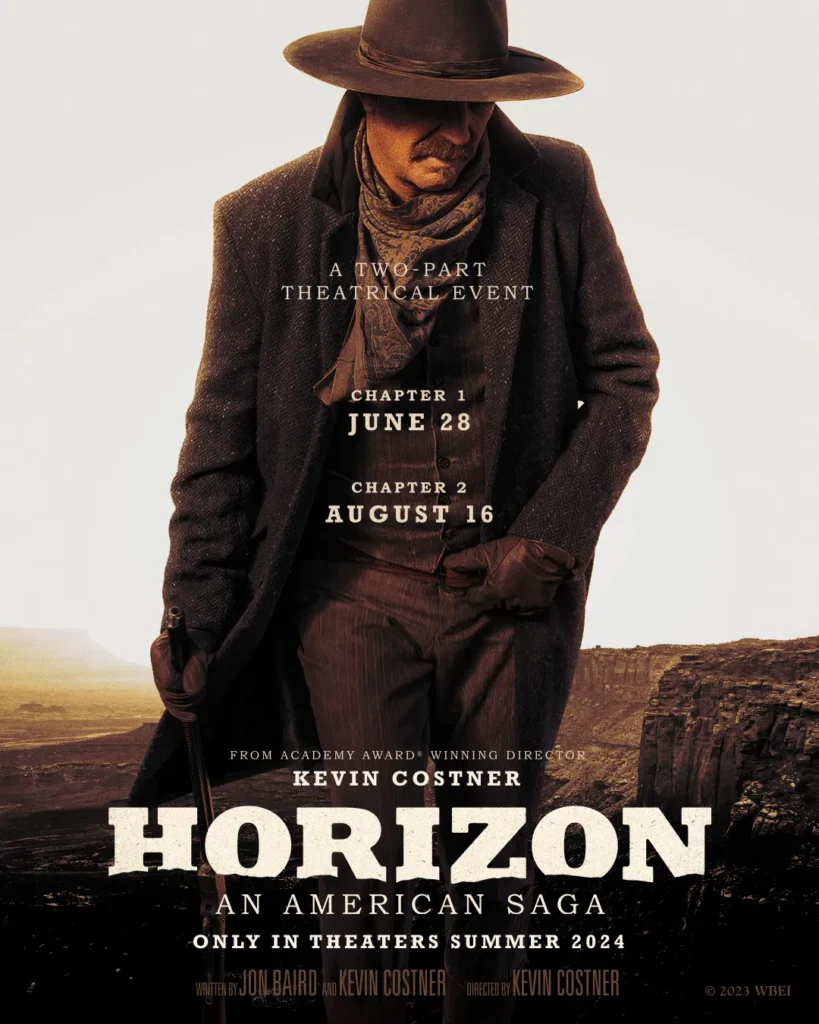 According to The Hollywood Reporter, Costner has been trying to get Horizon: An America Saga made since 1988 and has contributed at least $20 million of his own money to the film's budget. While only the first two chapters have release dates at this time, the epic is expected to span four films in total.
Costner is no stranger to the western genre. In 1990, he directed and starred in Dances with Wolves, which earned him Academy Awards for Best Picture and Best Director. He's also starred in 1985's Silverado, 1994's Wyatt Earp, 2003's Open Range (which he also directed), and 2020's Let Him Go, among others.
Additionally, Costner is known for starring in Paramount Network's Yellowstone, a series created by Taylor Sheridan and John Linson that premiered in 2018. In May 2023, Paramount announced Costner was exiting the series after the second half of the fifth season, which airs in November 2023.
(Visited 22 times, 1 visits today)