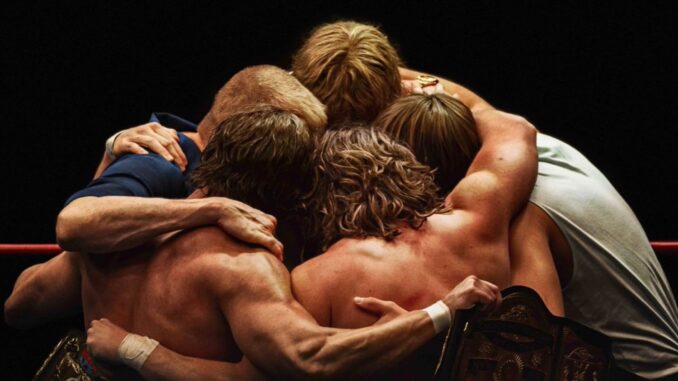 Check out the trailer for The Iron Claw showing us the rise and fall of the famous Von Erich family of professional wrestlers. The film is scheduled to arrive in theaters on December 22.
"The true story of the inseparable Von Erich brothers, who made history in the intensely competitive world of professional wrestling in the early 1980s," reads the synopsis. "Through tragedy and triumph, under the shadow of their domineering father and coach, the brothers seek larger-than-life immortality on the biggest stage in sports."
More details on the film:
The Iron Claw is written and directed by Sean Durkin. The film stars Zac Efron as Kevin Von Erich, White as Kerry Von Erich, Harris Dickinson as David Von Erich, Maxwell Jacob Friedman as Lance Von Erich, Holt McCallany as Fritz Von Erich, Maura Tierny as Doris Von Erich, Lily James as Pam Adkisson, Stanley Simons as Mike Von Erich, Aaron Dean Eisenberg as Ric Flair, and more.
The film is produced by Tessa Ross, Juliette Howell, Angus Lamont from House Productions, Durkin, and A24. Executive producers are Derrin Schlesinger and Harrison Huffman for House Productions, Len Blavatnik and Danny Cohen from Access Entertainment, and Eva Yates from BBC Film.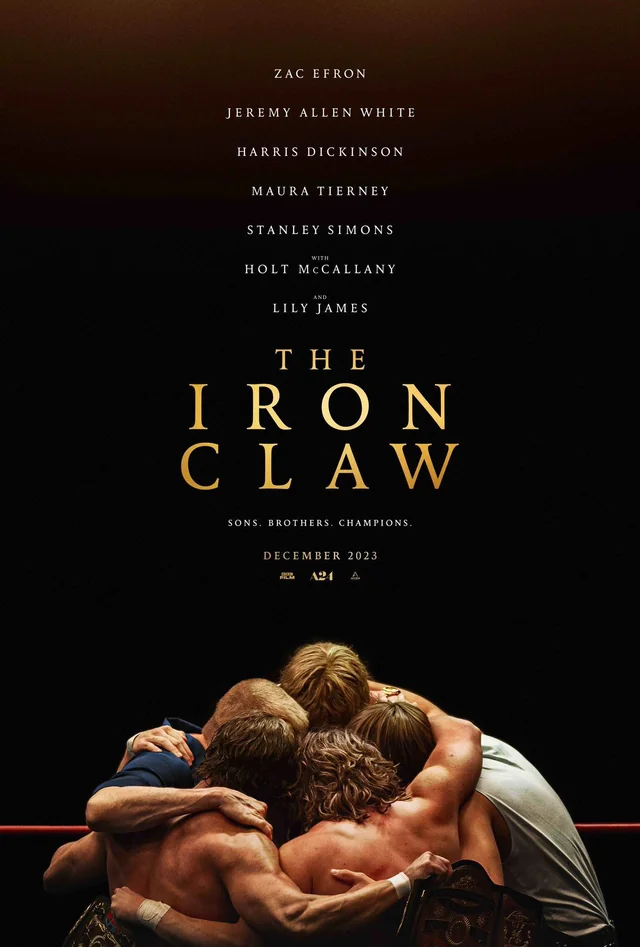 (Visited 30 times, 1 visits today)