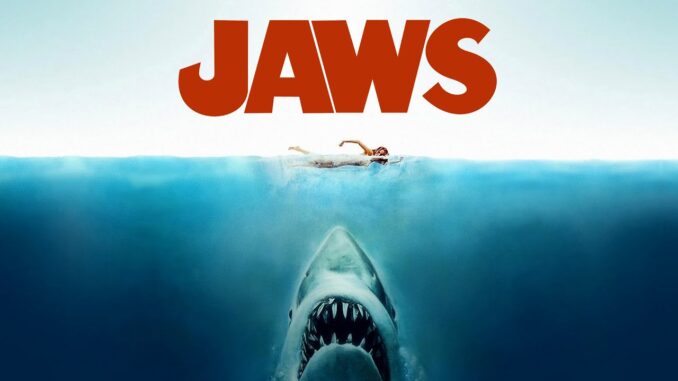 Shark Week is officially over and the summer B-movie blockbuster film The Meg 2: The Trench has hit theaters so it's only right that GotchaMovies.com take a bite at putting together a list of the 'Best Shark Attacks' in movie history or Best Shark Attack Movie Scenes.
There are so many great shark movies over the years so it was really hard to just narrow down a list after Jaws and The Shallows but we are doing our damndest for you.
Our list will contain scenes from films that are terrifying, scary, brutal and potentially hilarious.
Check them out below.
No. 1 – Jaws – Opening Shark Attack Scene
This is the scene that officially made all of us afraid of the ocean and introduced a real fear of sharks for many. Jaws is one of the greatest movies of all time and you can't have a legitimate best list for sharks without it being number one.
2. The Shallows – Surfer's Shark Week Moment
This movie is just fantastic and really helped bring a new vision to the shark movie genre. It's simple, it's effective, and it brought one of the craziest shark attacks to be seen on film.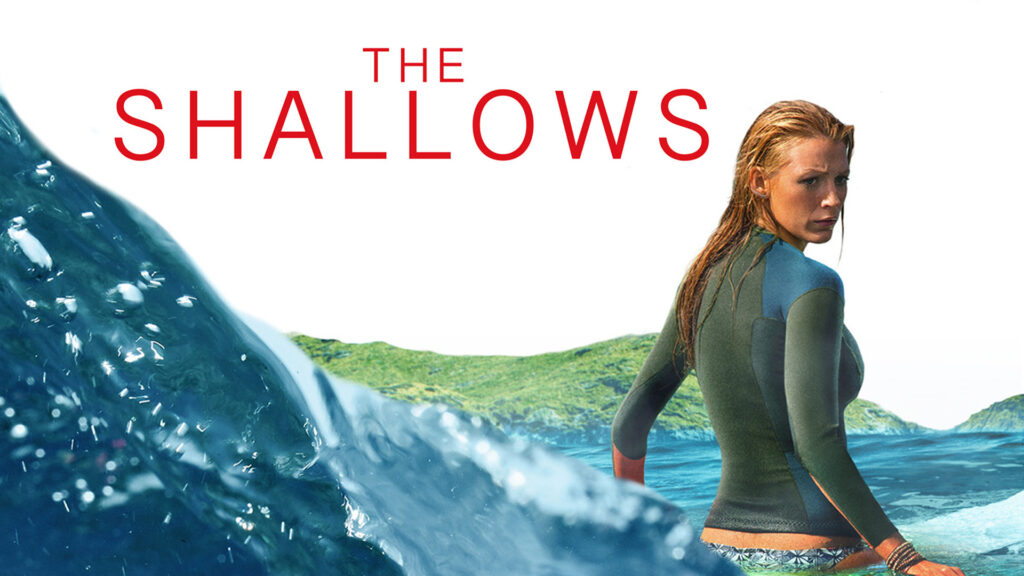 In the film, Blake Lively stars as a young med school dropout who goes surfing at a secluded beach. After being chomped on by a shark, she must figure out how to survive and get to safety. Rent it here.
3. Deep Blue Sea – "Samuel Jackson's Motivational Speech…..In Front Of A Shark Pit"
Well, who saw that coming? Answer: No one. This scene is still discussed and talked about in many circles when it comes to shocking death scenes with major Hollywood A-listers. In the film, Samuel L. Jackson is in a starring role about sharks helping to solve Alzheimer's when all hell breaks lose on an underwater compound in the middle of the ocean. When he tries to help their struggle…..well, just watch.
4. Soul Surfer – Peek A Boo, Arm Is Gone
Even though this is a true story, the way they decided to film this is pretty hilarious. Literally, didn't give any real lead up, tension or anything other than the shark that took Bethany Hamilton out of nowhere. Overall, this isn't a great shark attack, just bizarre and funny.
5. The Meg – All Fun And Games Until There's a Bigger Meg
Ok, we had to put this one in there since The Meg 2: The Trench is officially in theaters and actually crushing it internationally. China alone will easily allow the sequel to be profitable. But, give the scene some credit as it brought a nice twist for the film along with boat destruction.
6. Jaws – Farewell and adieu to you, fair Spanish Quint
Amazing scene for what it was back in 1976. All you really need to remember on this scene was the song Sam Quint sings earlier in the film.
Farewell and adieu to you, fair Spanish ladies.
Farewell and adieu, you ladies of Spain
For we've received orders for to sail back to Boston.
And so nevermore shall we see you again"
And here is the scene for you as well:
7. The Black Demon (2023) – Boat Launch
This movie recently popped up on all the streaming channels promoting Josh Lucas (Yellowstone) so it had to be watched for this list. While it's not great, the actors really give it their all. Check out the boat scene which makes this list at the 3:30 mark above.
8. Open Water – Sharks Attack At Night
This scene helped remind everyone that you don't want to be in the water at night because sharks still attack at night. That is obvious but it really was the first film to show this on camera and remember the audiences of this.
(Visited 41 times, 1 visits today)