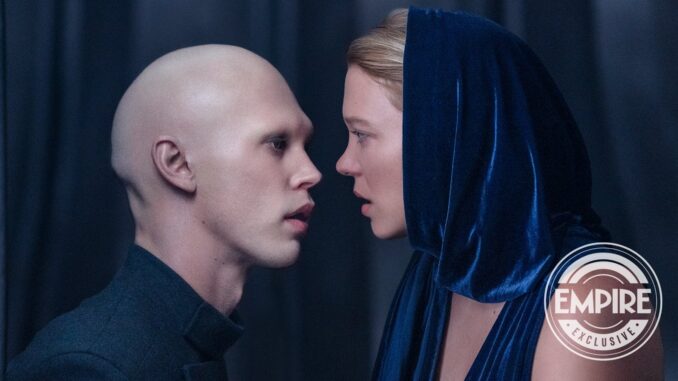 Legendary and Empire Magazine had released a brand new Dune: Part Two photo from the upcoming science fiction sequel. The photo gives us a look at Austin Butler and Léa Seydoux's characters. The photo shows Butler's Feyd-Rautha and Seydoux's Lady Margot staring at each other, which seemingly hints at the pair's relationship.
See the photo and post below: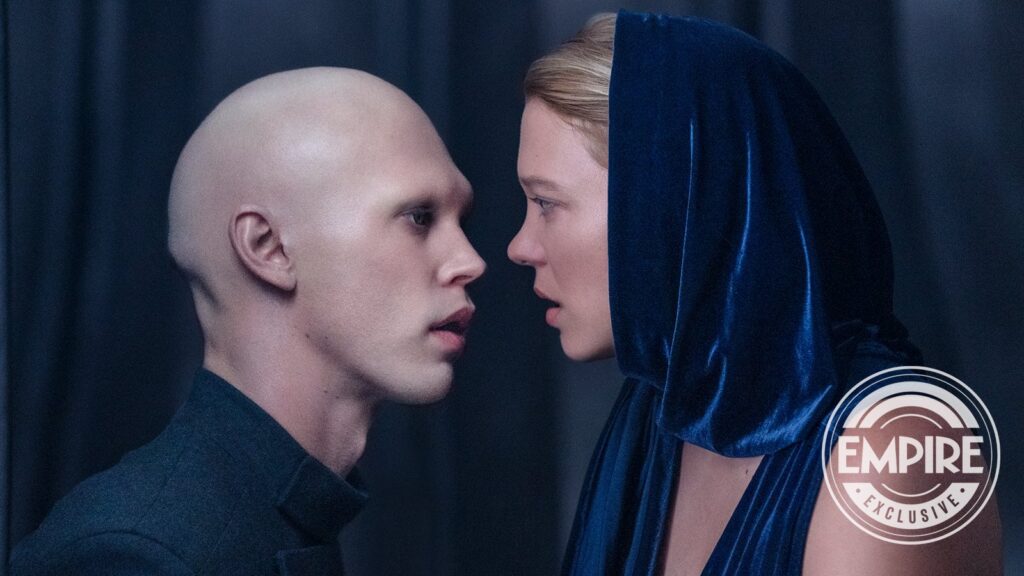 Also, director Denis Villeneuve recently discussed Austin Butler's role in the film as Feyd-Rautha as and we quote:
'A Cross Between A Psychopath Killer, A Snake, And Mick Jagger'
Finally, Warner Bros. has officially announced that they are pushing back the theatrical release date of Dune: Part Two from November 3, 2023 to March 15, 2024. This is in response to the ongoing actors' strike which would prevent the cast from promoting the film.
Check out the Gotchamovies Dune: Part Two official guide here.
(Visited 4 times, 1 visits today)