Check out the poster for David Fincher's latest The Killer, set to debut at the Venice Film Festival this week.
The movie is based on a graphic novel by Alexis Nolent and Luc Jacamon. It tells the tale of an assassin played by Michael Fassbender, who starts to question his sanity as he awaits his latest target.
The poster, exclusively revealed by The Fincher Analyst, features a nice big painting of Michael Fassbender, and a very smart-looking title.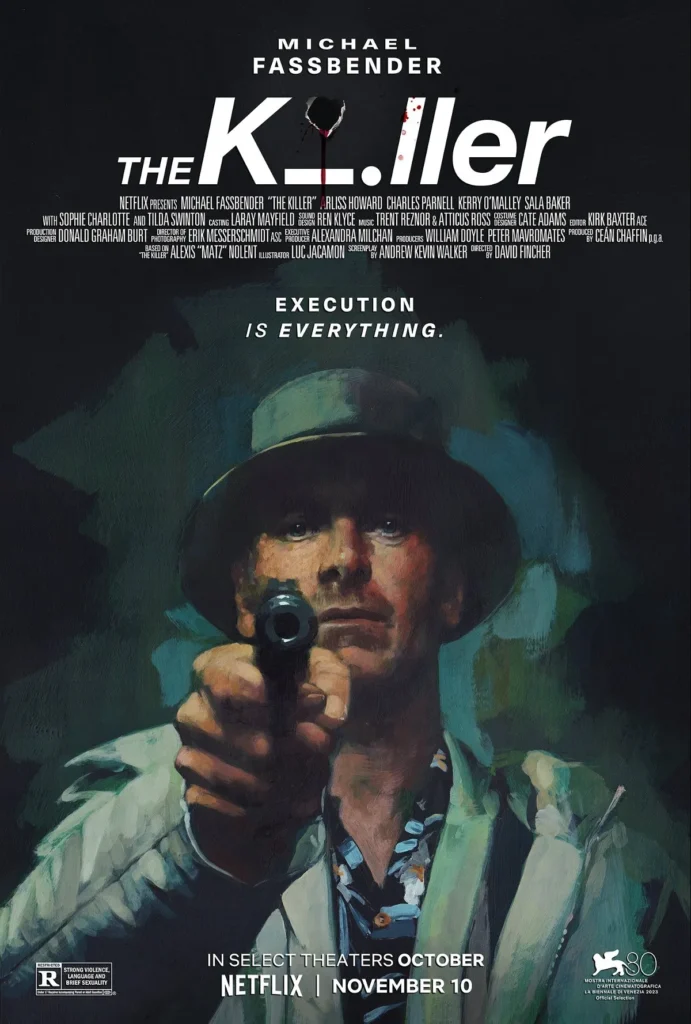 (Visited 1 times, 1 visits today)