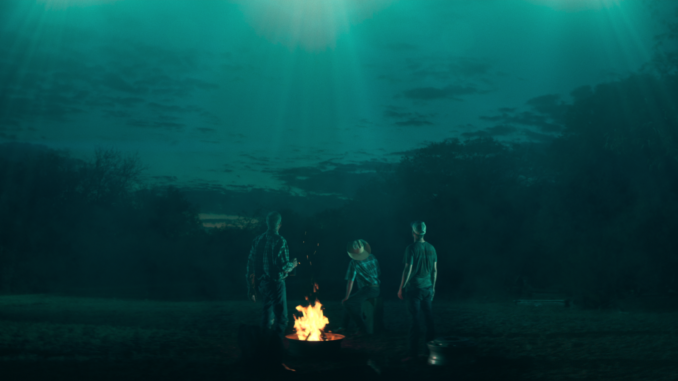 Netflix has released the official trailer for Encounters, an upcoming docuseries that will explore real accounts of otherworldly encounters and strange sightings whether it is alien, UFO or strange occurrences. Set to premiere on the streaming platform on September 27, the four-episode documentary will delve into remarkable stories told firsthand.
Directed by Yon Motskin, the new docuseries from Amblin Entertainment, Boardwalk Pictures, and VICE Studios will consist of four different tales of bizarre events and encounters with extraterrestrial life forms that gained both global attention and suspicion. It will include interviews with authorities from various fields and other coverage from reputable news organizations.
Each episode will tackle different stories, one of which explores the alien encounter a group of children in Zimbabwe experienced. Furthermore, Encounters will also highlight the unknown creatures that once tampered with the Japanese nuclear power plant's operations and a mysterious submersible spacecraft seen off the coast of a Welsh village, as well as revelations from military whistleblowers and secret programs that aim to deep dive into the otherworldly phenomena often dismissed as mere conspiracy.
The docuseries includes interviews with a naval intelligence cryptologist, a journalist, a nanotechnology engineer, and a former NASA research scientist.
"As told from the perspective of firsthand experiencers – in the places where the sightings occurred – and guided by cutting-edge scientists and military personnel, the series goes beyond the science to highlight the profoundly human impact of these encounters on lives, families, and communities," the synopsis reads. "A timely and timeless cosmic detective story, what will be revealed from this puzzle of seemingly unrelated encounters across different places, times, and cultures is a set of uncanny similarities, and one astonishing truth: extraterrestrial encounters are global, awe-inspiring, and unlike anything we've ever imagined."
(Visited 5 times, 1 visits today)