7: Elektra – played by Jennifer Garner

Elektra Natchios is a fictional character appearing in American comic books published by Marvel Comics. Created by Frank Miller, the character first appeared in Daredevil #168 (January 1981). She is a love interest of the superhero Daredevil, but her violent nature and mercenary lifestyle divide the two.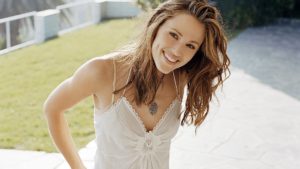 The character is a highly trained assassin of Greek descent who wields a pair of sai as her trademark weapons. Elektra is one of Frank Miller's best-known creations, but subsequent writers' use of her is controversial as Marvel had originally promised to refrain from reviving the character without Miller's permission. She has also appeared as a supporting character of the X-Men's Wolverine and in other series and mini-series, as well as adaptations for the screen.
In the 2003 film Daredevil and its 2005 spin-off, Elektra, the character is portrayed by Jennifer Garner. Élodie Yung portrayed the character in the second season of Marvel's Daredevil and The Defenders (2017) for the Marvel Cinematic Universe.
(Visited 86,343 times, 3 visits today)