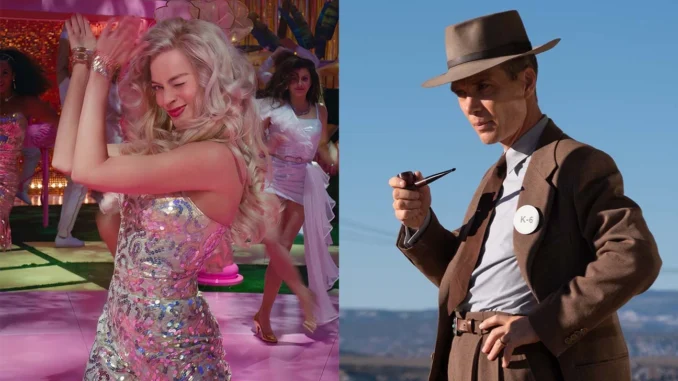 Dubbed "Barbieheimer', both films went nuclear at the box office this weekend!
Director Greta Gerwig's Barbie opened to a historic $155 million domestically, well ahead of an expected $90 million to $110 million and helped fuel one of the biggest weekends in box office history.
Barbie — which brings to life Mattel's iconic fashion doll — is also strutting to big numbers overseas. The pic launched to an impressive $182 million from 70 markets for a global bow of $337 million against a $145 million production budget. It scored the biggest opening ever for a WB title in major markets, including Mexico ($22.3 million), Brazil ($15.9 million) and Australia ($14.6 million). The U.K. led with $22.9 million, the biggest showing for the studio since the pandemic. Barbie wasn't expected to make a big splash in Asian markets, although it did do better than expected in China with $8.2 million.
In North America, Barbie scored the biggest domestic start ever for a movie directed by a woman, solo or otherwise. The solo crown previously belonged to Patty Jenkins' Wonder Woman, which started off with $103.3 million domestically in 2017. In 2019, the Anna Boden and Ryan Fleck-directed Captain Marvel opened to $153 million.
It also marks the biggest opening for Barbie stars Margot Robbie and Ryan Gosling, the biggest three-day opening for a movie based on a toy — eclipsing Transformers: Dark of the Moon ($115.9 million) — and Warners' biggest opening for a non-D.C. pic or a sequel.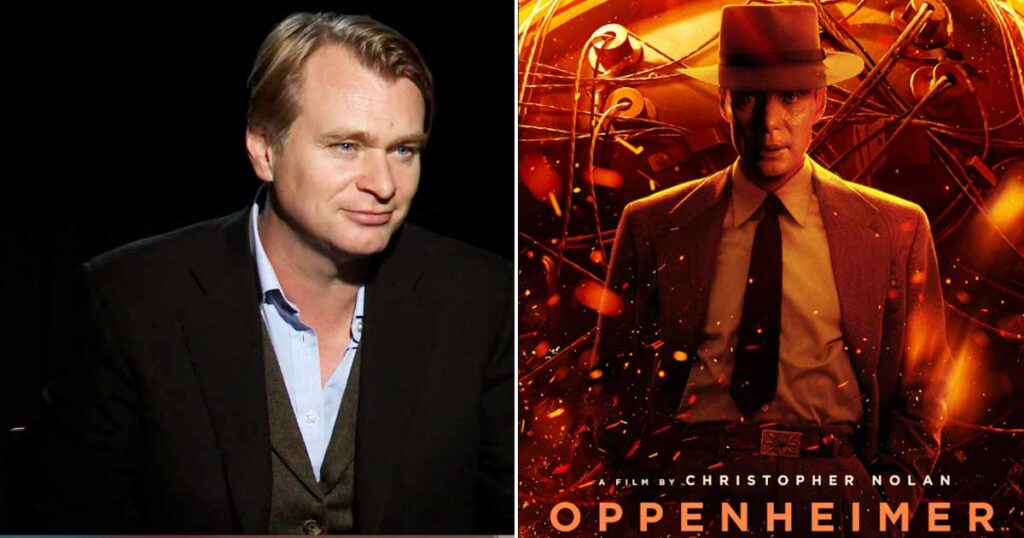 Meanwhile the historical film about J. Robert Oppenheimer and the making of the atomic bomb came in well ahead of expectations with $80.5 million. That's director Christopher Nolan's third-biggest domestic debut behind The Dark Knight Rises ($160.9 million) and The Dark Knight ($158.4 million), not adjusted for inflation.
Other stats: Oppenheimer ranks as the third-biggest opening ever for a biographical film in North America behind American Sniper ($89.3 million) and The Passion of the Christ ($83.8 million), not adjusted for inflation.
Overseas, Oppenheimer launched with a strong $93.7 million from 78 markets for a global start of $174.2 million against a $100 million production budget. The film was Nolan's biggest non-superhero opening in no fewer than 55 markets.
(Visited 60 times, 1 visits today)