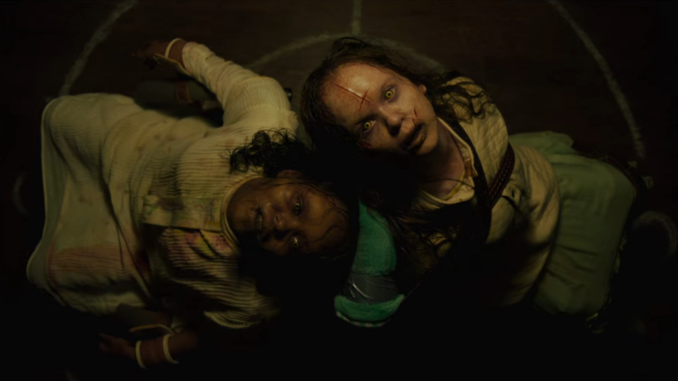 Check out the first official movie trailer for Exorcist: Believer, possessing theaters on October 13th.
The new entry in The Exorcist franchise will be the sixth total in its history, and serve as a direct sequel to the 1973 classic. The Exorcist: Believer trailer dives into what the film will be about, as two children go missing for three days only to turn up seemingly possessed. The father of one of the children (Leslie Odom, Jr.) then turns to others who have experience with the matter for help.
The cast includes Ellen Burstyn, Leslie Odom Jr., Ann Dowd, Lidya Jewett, Olivia Marcum, Raphael Sbarge, Jennifer Nettles, and Okwui Okpokwasili. It will reportedly be the first part of a trilogy, and release on October 13, 2023.
Check out the trailer to The Exorcist: Believer below:
GM NOTE: The trailer very much has a Evil Dead Rise kinda feel to it.
(Visited 102 times, 1 visits today)