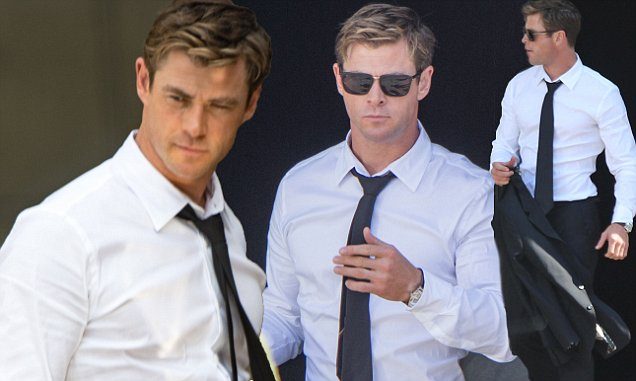 Check out the first photos of Chris Hemsworth filming the untitled Men in Black reboot movie, courtesy of Just Jared below.
Hemsworth was seen on set in his suit and shades in London, England on Sunday, July 8th.
Plot details for the new Men in Black movie are unknown, but the film is said to take place in London and centers around a "new combination" of characters and is more of an ensemble film than a duo like the first three movies.
He will be joined in the reboot by Kumail Nanjiani (The Big Sick, Silicon Valley), Tessa Thompson (HBO's Westwork, Thor: Ragnorak), and Liam Neeson (Taken).
Note: Will Smith and Tommy Lee Jones will not be involved in the project.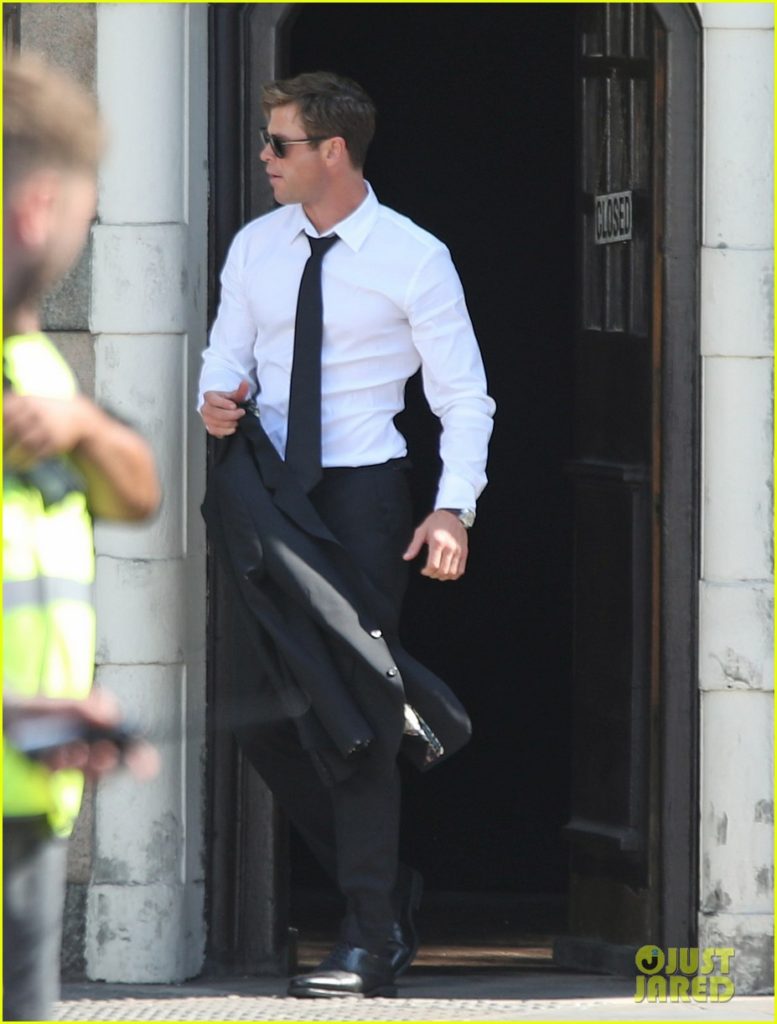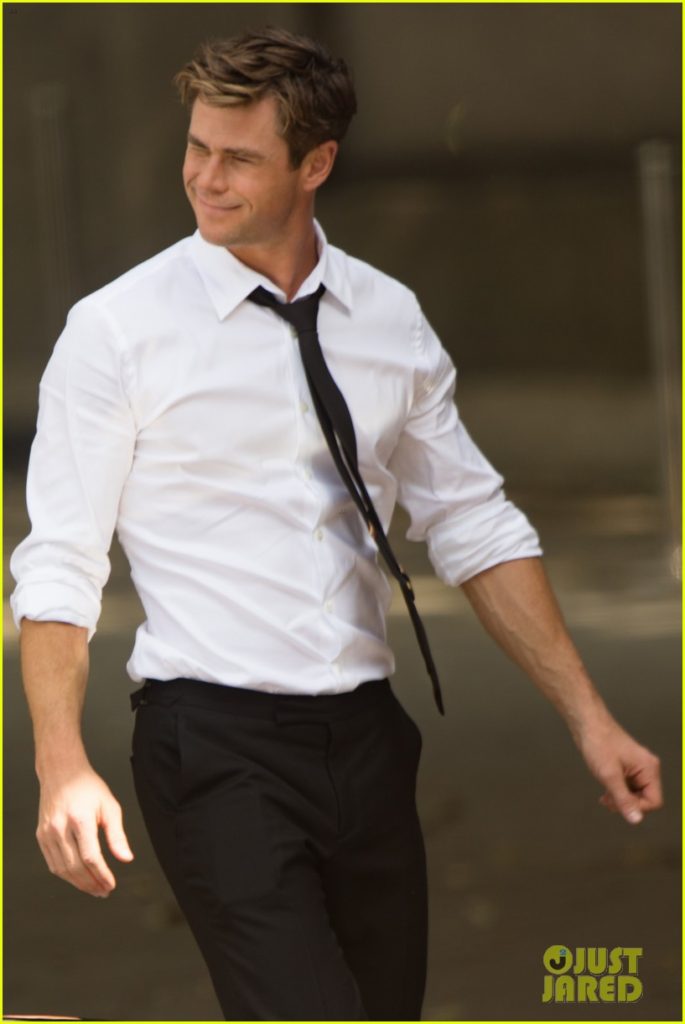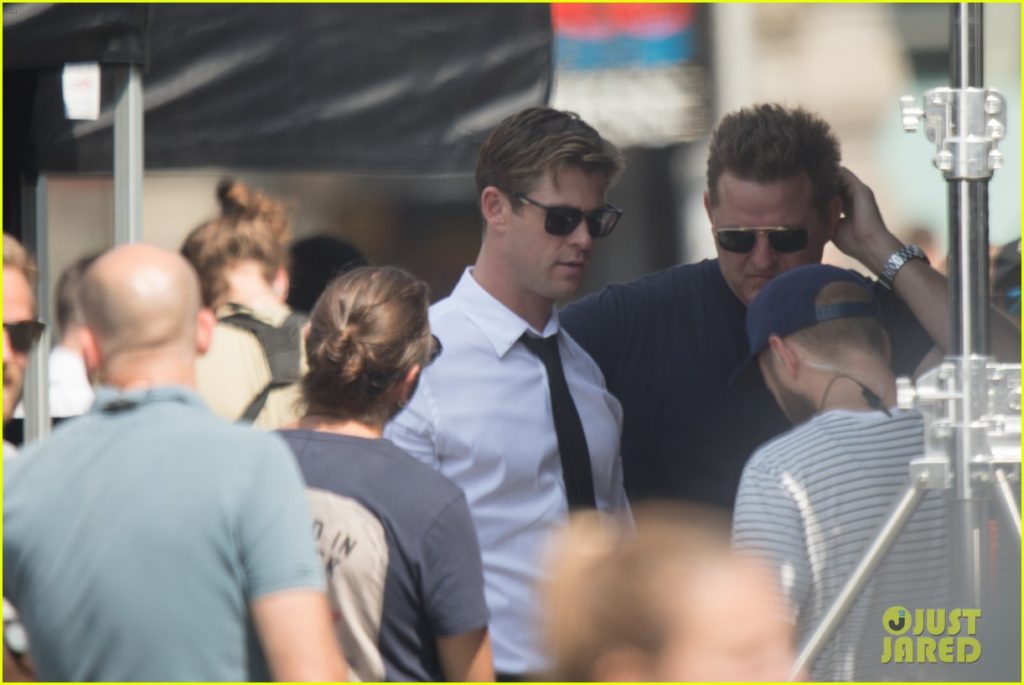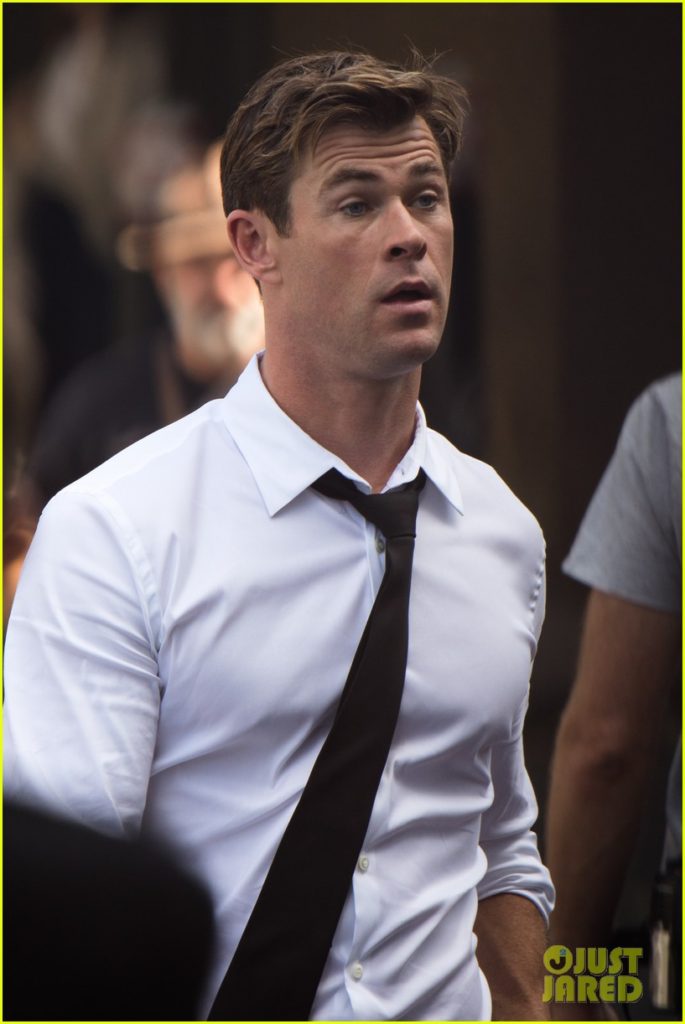 (Visited 921 times, 1 visits today)