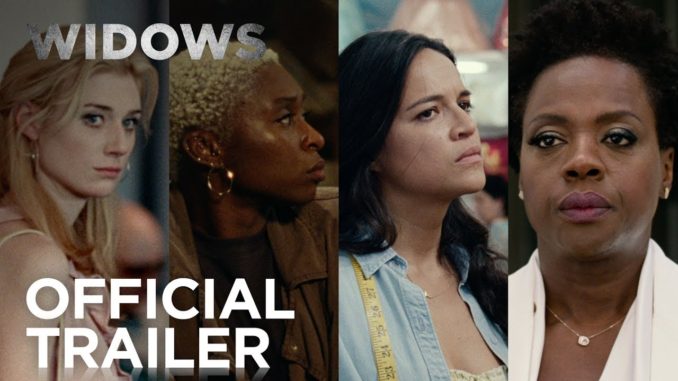 The first trailer for Widows, an intense thriller set against the backdrop of crime, greed, power and corruption, was released today courtesy of 20th Century Fox.
Academy Award-winning director Steve McQueen (12 Years a Slave) and co-writer and bestselling author Gillian Flynn (Gone Girl) have put together an all-star cast including Viola Davis (How to Get Away with Murder), Michelle Rodriguez (The Fast and the Furious), Elizabeth Debicki (Guardians of the Galaxy Vol. 2), Cynthia Erivo (Mr. Selfridge), Colin Farrell (Fantastic Beasts and Where to Find Them, In Bruges), Brian Tyree Henry (Atlanta, Hotel Artemis), Daniel Kaluuya (Get Out, Black Panther), Garret Dillahunt (Deadwood), Carrie Coon (Fargo, Avengers: Infinity War), Jacki Weaver, Jon Bernthal (The Punisher, Baby Driver), Manuel Garcia-Rulfo with Robert Duvall (The Godfather: Part II, Apocalypse Now) and Liam Neeson (Schindler's List, Taken).
Widows is the story of four women with nothing in common except a debt left behind by their dead husbands' criminal activities. Set in contemporary Chicago, amid a time of turmoil, tensions build when Veronica (Oscar winner Viola Davis), Alice (Elizabeth Debicki), Linda (Michelle Rodriguez) and Belle (Cynthia Erivo) take their fate into their own hands and conspire to forge a future on their own terms.
Co-written by Flynn and McQueen, and based on the British crime drama by Lynda La Plante, Widows arrives in theaters on November 16.
(Visited 188 times, 1 visits today)