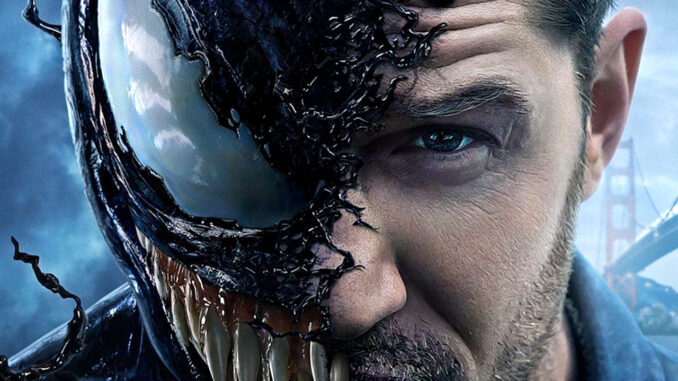 Check out the new official trailer for Sony Pictures' Venom, starring Tom Hardy below!
Hardy plays Eddie Brock, the host for Venom and is joined by Michelle Williams (The Greatest Showman), Riz Ahmed (Rogue One: A Star Wars Story), Jenny Slate (Zootopia) and Woody Harrelson (the Hunger Games franchise, True Detective).
Directed by Ruben Fleischer (Zombieland, Gangster Squad) and written by Scott Rosenberg (Pain & Gain, Jumanji) & Jeff Pinkner (The Amazing Spider-Man 2), the Venom film is set for an October 5, 2018 release date.
First appearing in the comic book series as an alien costume worn by Spider-Man in Marvel's The Amazing Spider-Man #252 in 1984, it was several years before the creature left Peter Parker and merged with photographer Eddie Brock, forming the antihero known as Venom. Since then, the character has appeared in a variety of different forms and bonded with several different hosts. In the "Ultimate" Marvel Universe, the suit has a more terrestrial origin, created by Parker and Brock's scientist parents in an attempt to cure cancer. More recently, the Venom symbiote has been moving between hosts, including Mac Gargan (aka The Scorpion) and Peter Parker's old high school rival, Flash Thompson.
(Visited 527 times, 1 visits today)