#3 – Patrick Stewart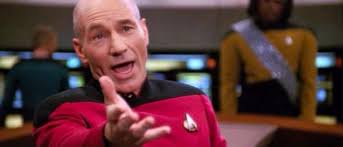 Sir Patrick Stewart was born in Mirfield, Yorkshire, England. He is most known these days for his early roles as Captain Jean-Luc Picard in Star Trek: The Next Generation. More recently he played Professor Charles Xavier in the X-Men series of movies. He is a real bad ass and commands the room with his one of a kind voice.
Here are some of the more memorable movies Patrick stared in:
X-Men Movies, Star Trek: The Next Generation, Robin Hood: Men in Tights, Excalibur, Dune, The Prince of Egypt, Ted, The Emoji Movie.
(Visited 4,561 times, 1 visits today)