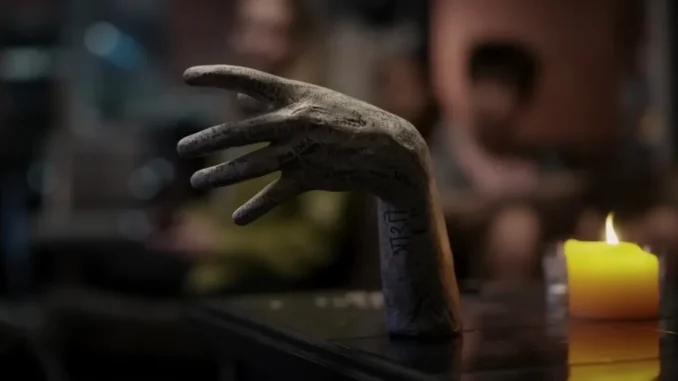 Ever since the hit Australian supernatural horror hit Talk to Me was released, fans have been demanding a replica of the movie's embalmed hand and it looks like they've summoned an answer from A24. A good one!
On social media for A24, the film company posted a short video of a replica of the hand being grabbed by a live one. The video came with two words. Coming soon.
Given we already know a sequel to Danny and Michael Philipou's movie has already been greenlit, it's safe to assume it's not about that. But the clamor for a replica hand has been loud enough online that the video really does appear to be a response to that.
Watch the official trailer below:
(Visited 47 times, 2 visits today)