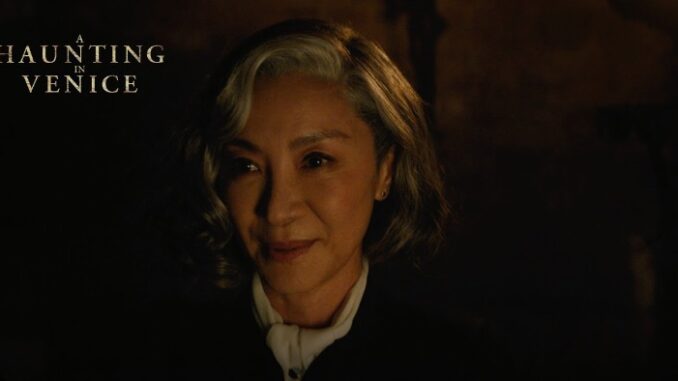 20th Century Studios has revealed the first A Haunting in Venice clip for Kenneth Branagh's newest Agatha Christie movie, featuring Michelle Yeoh's character Joyce, medium enlisted to conduct a séance for Kelly Reilly's grieving character Rowena Drake.
The video teases the beginning of the séance, where Joyce calls upon the spirit of Alicia Drake. The ritual is seemingly working as a spirit starts communicating by moving the keys on the typewriter, which leaves guests bewildered and terrified. The film is scheduled to arrive in theaters on September 15.
Check out the A Haunting in Venice clip below:
Check out the movie posters for the film here.
(Visited 6 times, 1 visits today)