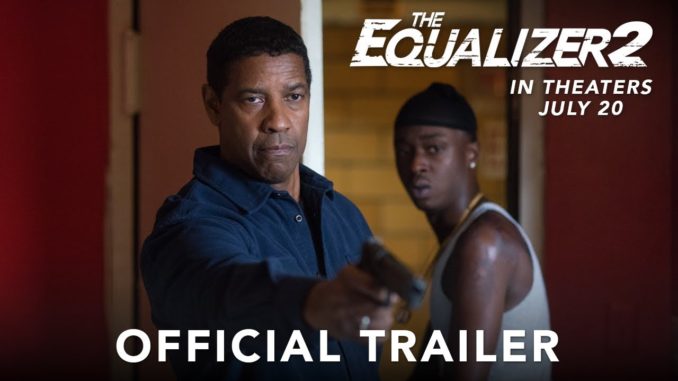 Sony Pictures has released a brand new trailer for the upcoming action sequel The Equalizer 2!
In the first film, Denzel Washington starred as Robert McCall, a former black ops commando who has faked his death to live a quiet life in Boston. When he comes out of his self-imposed retirement to rescue a young girl, Teri (Chloë Grace Moretz), he finds himself face to face with ultra-violent Russian gangsters. As he serves vengeance against those who brutalize the helpless, McCall's desire for justice is reawakened. If someone has a problem, the odds are stacked against them, and they have nowhere else to turn, McCall will help. He is The Equalizer.
Director Antoine Fuqua (Training Day, The Magnificent Seven) returns for the sequel, which also stars Pedro Pascal, Ashton Sanders, Bill Pullman, and Melissa Leo. Screenwriter Richard Wenk (Jack Reacher: Never Go Back, The Expendables 2) also returned to write the screenplay.
Fuqua's 2014 adaptation of the 1980s television series The Equalizer grossed over $192 million worldwide and co-starred Chloe Moretz, Marton Csokas, Bill Pullman and Melissa Leo.
(Visited 368 times, 1 visits today)