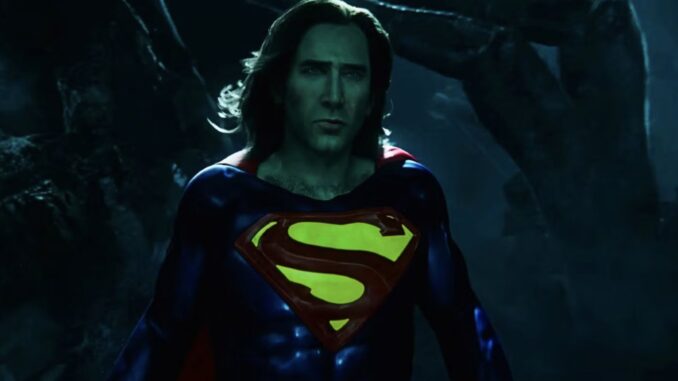 Many people don't know this but at one-time Academy Award-winning actor Nicolas Cage was once cast to play Superman in what was to be a Tim Burton led film in the 1990s.
The film, which was going to be called Superman Lives, was going fulfill a dream of Cage's to wear the red and blue on the big screen but that film never came to fruition due to strange plot details, a kooky producer who was once Barbara Streisand hair dresser, and Tim Burton wanting full control on the script and franchise. Note: This was pre-Batman for Tim Burton so he hadn't officially gotten into the comic book movie game.
To fully understand, listen to actor/director Kevin Smith, who was commissioned at one time to write the script of Superman Lives, tell it in a hilarious Q&A session. Watch below:
Superman Lives Part 1:
Superman Lives Part 2:
Also, check leaked photos which showed what Cage's look for Superman would have been with long hair in a full Kryptonian suit.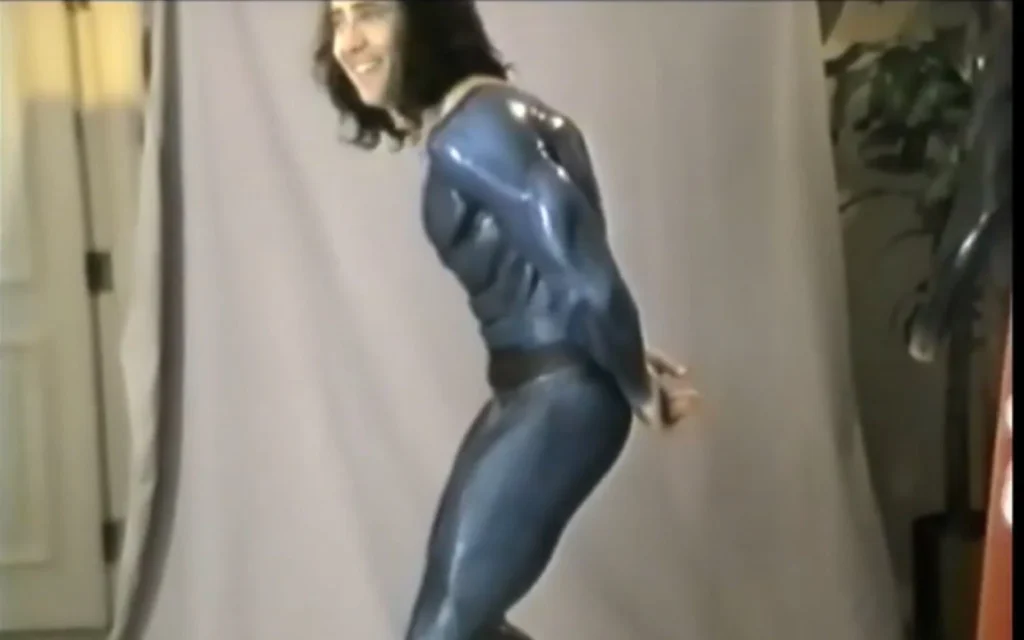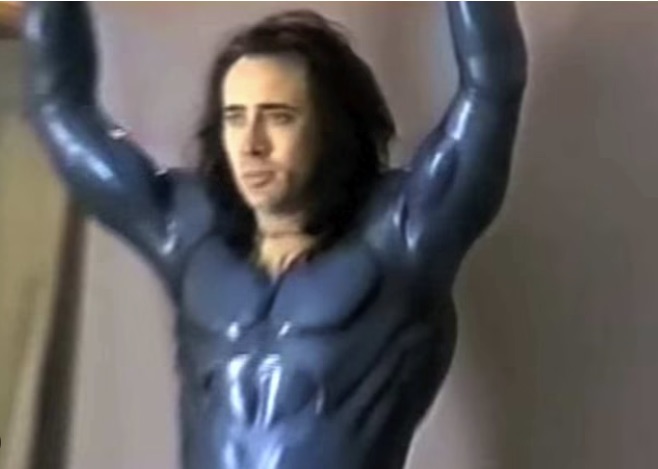 After all of this, Nic Cage finally got to fulfill that dream when he was placed in recent DC film The Flash starring Ezra Miller, Michael Keaton, Ben Affleck and others. In the film, Barry Allen (Miller) starts looking into different extended universes and comes upon one where Superman (Cage) battles a giant spider (you must watch the Kevin Smith Q&As, he explains the spider) in a scene right out of the original script for Superman Lives.
Cage recently talked to USA Today about his cameo in The Flash and Superman Lives:
"For me, it was the feeling of being actualized," Cage told USA Today. "Even that look for that particular character, finally seeing it on screen, was satisfying. But as I said, it's quick. If you really wanted to know what I was going do with that character, look at my performance in City of Angels."
He continues:

"I was supposed (to play) Clark Kent after that (in Superman Lives), and I was already developing this alien otherness playing this angel. That is a perfect example of the tonality you would've gotten for Kal-El and for Clark Kent: Clark would've been a little more amusing, but Kal-El (had) the sensitivity and the goodness and the vulnerability and all those feelings that were kind of angelic and also terrifying."
Check out the leaked scene below:
(Visited 146 times, 1 visits today)