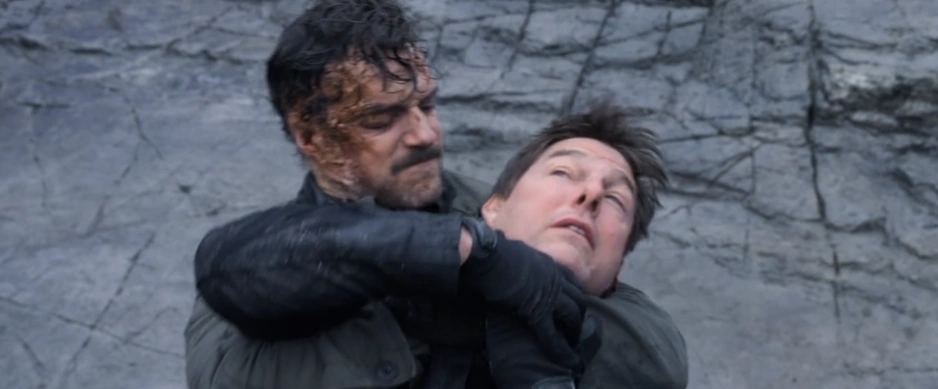 #3.  August Walker / "John Lark" — Mission: Impossible – Fallout
Henry Cavill's impressive (mustache) turn into the villain realm post-Superman gave the Mission Impossible franchise a great new enemy for Ethan Hunt.  
Fallout picked up two years after the capture of Soloman Lane (see below) with the Syndicate having reformed into another organization called the Apostles. Under the leadership of a mysterious leader, the organization is attempting to acquire plutonium cores.
Ethan and his team are sent to Berlin to intercept them with the help of an unknown CIA agent (Cavill), who is later revealed to be an ally of the Apostles.
Best Scene – Cavill's Guns Reload: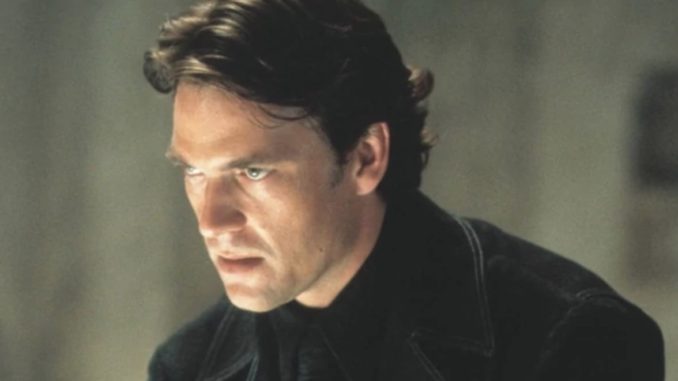 #4.  Sean Ambrose – Dougray Scott (Mission Impossible II)
Sean Ambrose is a rogue IMF agent who is hell bent on infecting the world with a deadly virus called Chimera then selling the only vaccination for a substantial amount of money. Ambrose is another villain in the series that is 100 percent driven by greed and looking to cash out big on his sinister plot.
Portrayed by Dougray Scott, Ambrose shows intense aggression but has a weakness: women. When his ex-girlfriend Nyah returns into his life (thanks to Ethan Hunt and IMF), he opens his arms immediately which eventually leads to his demise.
Best Scene – Ambrose Finds Out A Secret:
(Visited 37,725 times, 5 visits today)