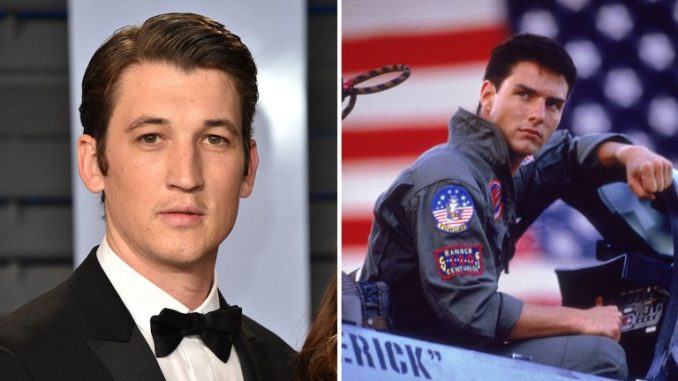 Variety is reporting that actor Miles Teller (Only the Brave, Whiplash) has been cast to play the coveted role of Goose's adult son in Top Gun 2.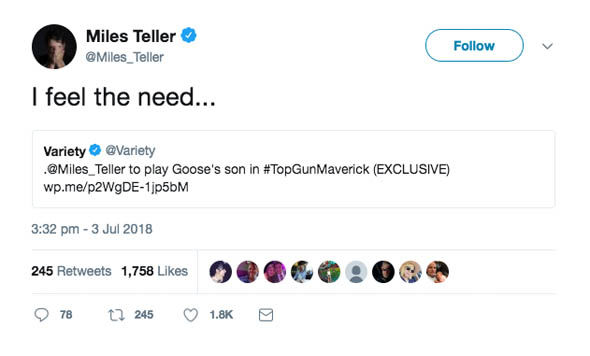 In the original Top Gun, Goose was best friends and wingman to Tom Cruise's Maverick who dies in an accident. His young son has now grown up in the second installment, and Teller will be starring alongside Cruise and Val Kilmer in the sequel.
Top Gun 2 will take place in the world of drone technology and fifth generation fighters along with exploring the end of the era of dogfighting.
Joseph Kosinski, who previously directed Cruise in Oblivion, will helm the sequel, with Peter Craig, Justin Marks and Eric Warren Singer penning the script. Although the title Top Gun: Maverick floated around briefly, the film is currently without an official title.
Paramount Pictures has set the Top Gun sequel release date for July 12th, 2019.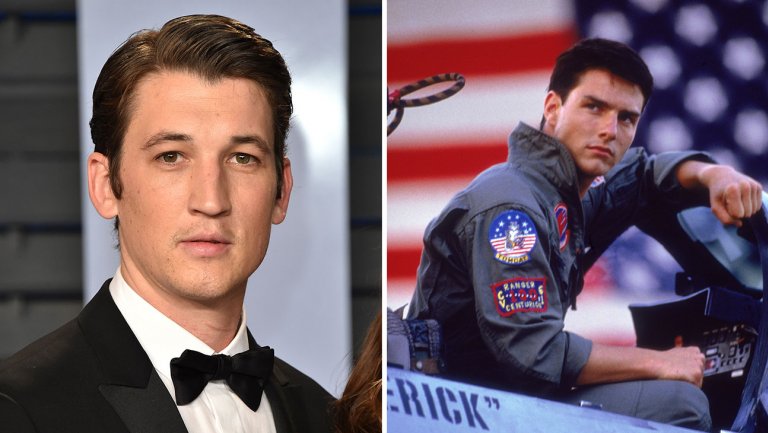 (Visited 717 times, 1 visits today)