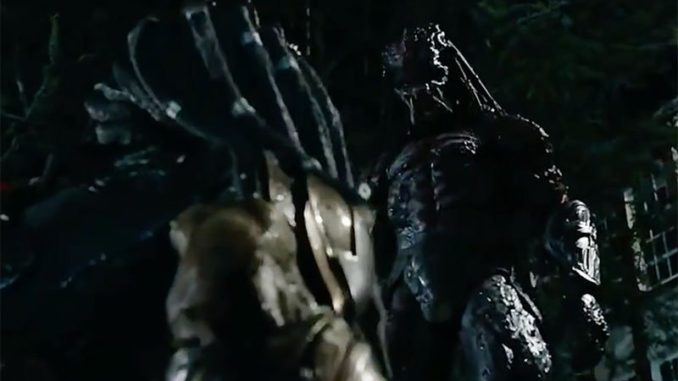 Check out the new TV spot for Shane Black's upcoming sequel The Predator, which shows an impressive first look at the genetically-modified Mega-Predator!
From the outer reaches of space to the small-town streets of suburbia, the hunt comes home in Shane Black's explosive reinvention of the Predator series. Now, the universe's most lethal hunters are stronger, smarter and deadlier than ever before, having genetically upgraded themselves with DNA from other species. When a young boy accidentally triggers their return to Earth, only a ragtag crew of ex-soldiers and a disgruntled science teacher can prevent the end of the human race.
The Predator cast includes Boyd Holbrook, Trevante Rhodes, Jacob Tremblay, Keegan-Michael Key, Olivia Munn, Sterling K. Brown, Alfie Allen, Thomas Jane, Augusto Aguilera, Jake Busey, and Yvonne Strahovski.
The original Predator was directed by John McTiernan and starred Arnold Schwarzenegger as the leader of a United States special forces team that comes under attack from an alien entity that prizes the thrill of the hunt above all else. It was followed by a direct sequel, Predator 2, in 1990 before crossing over with Fox's Alien franchise for two additional sequels, Alien vs. Predator and AvP: Requiem. In 2010, Nimrod Antal helmed a reboot with a new feature, Predators.
The Predator will open in theaters on September 14th.
(Visited 463 times, 1 visits today)