New Line Cinema has released a brand new The Nun 2 poster for the upcoming horror sequel, starring Taissa Farmiga. In the poster, we see Farming's Sister Irene levitating in the middle of a rundown old church.
After failing to defeat Valak during the first installment, Sister Irene has no choice but to fight the demon again for the sake of a possessed friend and a Catholic all-girls school that is being terrorized.
The film is scheduled to make its debut on September 8, the same month as other high-profile horror movies including A Haunting in Venice and Saw X.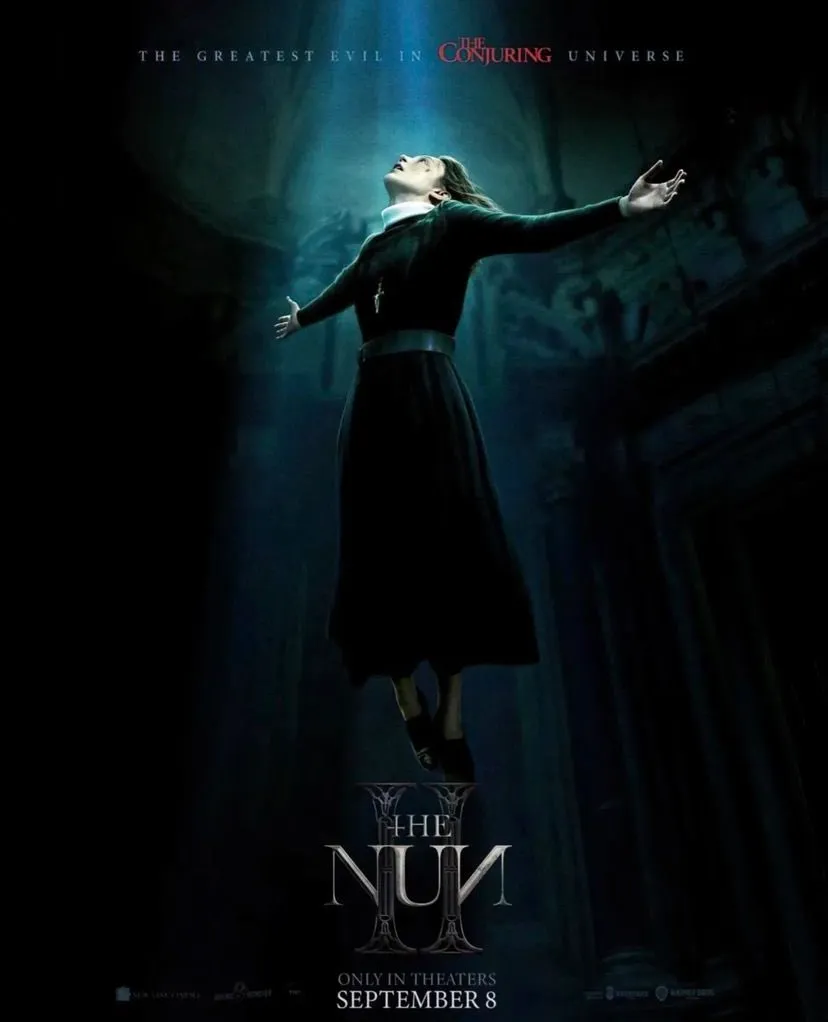 Check out The Nun 2 official trailer here.
(Visited 12 times, 1 visits today)