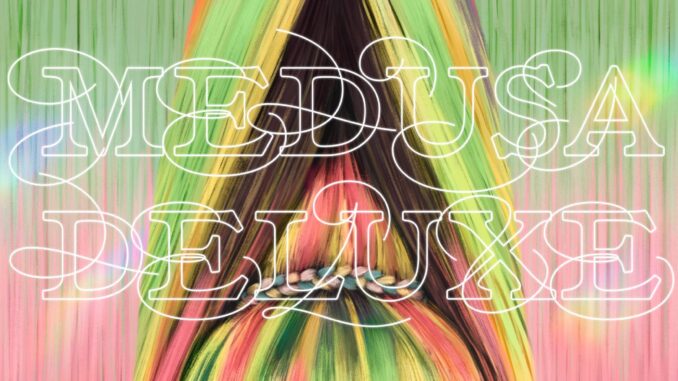 A brand new colorful poster has debuted from A24 for their upcoming murder mystery project Medusa.
In the film, talented, ambitious, and backstabbing hairstylists gather for a competition in England, only to find one of their own murdered before judging can begin. Winding through neon-lit halls and backstage dressing rooms, competitors unspool long-simmering resentments and secrets as they search for the killer among them, in this devilishly funny whodunit from debut filmmaker Thomas Hardiman.
Take a look at the bright and colorful Medusa poster below: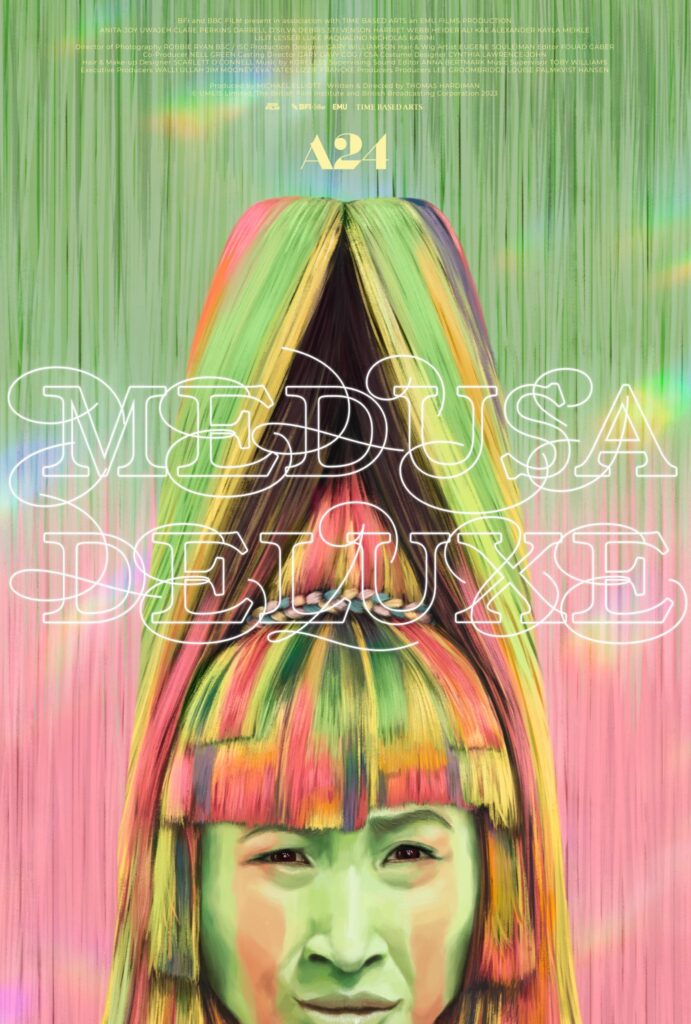 The film releases in select theaters and on VOD on Friday, August 11, 2023, from A24.
The cast includes Anita-Joy Uwajeh, Clare Perksins, Darrell D'Silva, Debris Stevenson, Harriet Webb, Heider Ali, Kae Alexander, Kayla Meikle, Lilit Lesser, Luke Pasqualino, and Nicholas Karimi.
It is written and directed by Thomas Hardiman. It is produced by Michael Elliott, Lee Groombridge, and Louise Palmkvist Hansen.
Check out the movie trailer:
(Visited 2 times, 1 visits today)