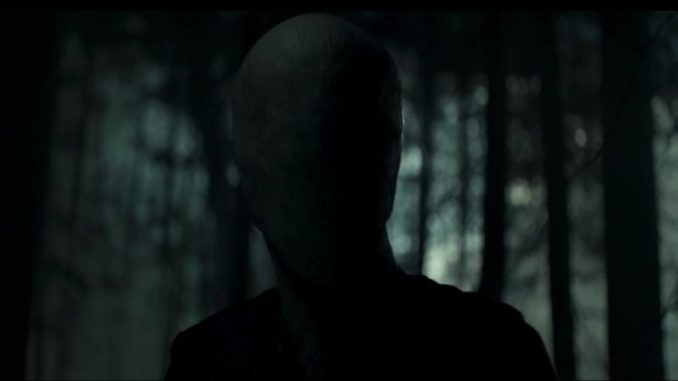 The official trailer has been released by Screen Gems for their upcoming horror film, Slender Man, based on the dark web internet phenomenon. Check out the Slender Man trailer in the player below! 
The film stars Joey King, Julia Goldani-Telles, Jaz Sinclair, Annalise Basso, and Javier Botet.
In a small town in Massachusetts, four high school girls perform a ritual in an attempt to debunk the lore of Slender Man. When one of the girls goes mysteriously missing, they begin to suspect that she is, in fact, HIS latest victim.
Slender Man (also known as Slenderman) is a fictitious character/creepypasta meme of an abnormally tall, faceless man with long arms who stalks and abducts children. In 2014, he inspired real-life horror as two 12-year-old American girls in Wisconsin lured a friend into the woods and stabbed her 19 times in an effort to "appease" the fictional entity.
Slenderman was created by Something Awful forums user Eric Knudsen (alias "Victor Surge") as part of a 2009 Photoshop contest, shown lurking behind children in two black-and-white photos. His mythology expanded and spread, seen alternately as a malevolent figure and a guardian angel, spawning fan fiction, artwork, games, videos and several low-budget feature films. Movies based around the Slenderman myth include Windigo (2011), Hylo (2012), Proxy (2012), Entity (2013) and Always Watching (2015), the latter featuring Doug Jones (Hellboy, Pan's Labyrinth) as the creature.
Furthermore, in 2014, 12-year-olds Anissa Weier and Morgan Geyser lured their friend Payton Leutner into the woods and stabbed her 19 times in an attempt to impress the fictional character Slender Man. Leutner crawled to a road where she was found; she recovered after six days in the hospital. Weier and Geyser were found not guilty by reason of insanity and, by February 2018, convicted and sentenced to long periods in mental health institutions.
Slender Man will open in theaters on August 10th.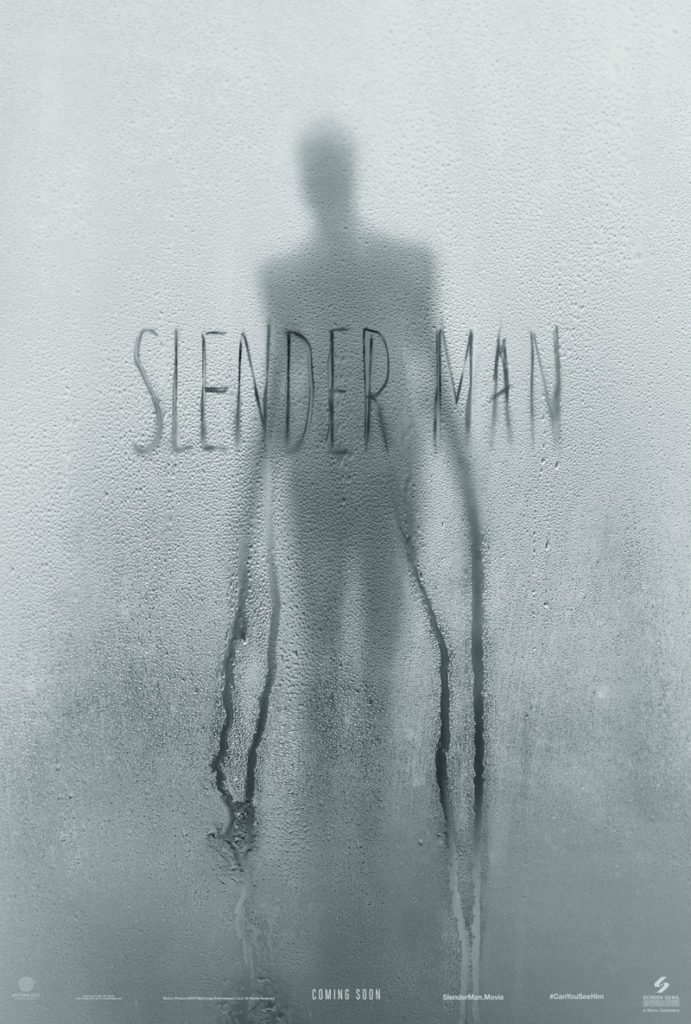 (Visited 998 times, 1 visits today)