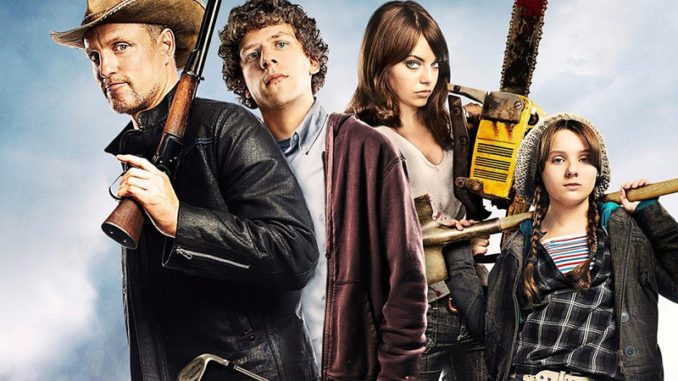 Zombieland's original writers Rhett Reese and Paul Wernick have informed Vulture that they Zombieland 2 is a go with the entire original cast set to return for a second bite.
Wernick commented: "We're going on the tenth anniversary of Zombieland. Zombieland came out October of 2009. We don't know what you get someone for their tenth anniversary, but it may be a Zombieland 2… The hope is that we're shooting that thing early 2019 for an October '19 release. With the original cast, by the way."
"We are sitting on information that we can't entirely share at this moment, but we can just say we think fans of Zombieland who have been hoping for a Zombieland 2, that we will grant their wish very, very soon," the writer added.
Set in a zombie post-apocalypse, the original Zombieland hit theaters in 2009 and stars Jesse Eisenberg, Woody Harrelson, Emma Stone and Abigail Breslin as survivors attempting to outlast the living dead. The movie earned $102.4 million worldwide off a $23.6 million budget.
Since the original Zombieland hit theaters nearly 10 years ago, Reese and Wernick have been busy penning 2016's Deadpool alongside co-writer and star Ryan Reynolds, Deadpool 2, Life, G.I Joe: Retaliation, the upcoming board-game adaptation of Clue as well as Michael Bay's Six Underground. The two are also producers on Cowboy Ninja Viking, the graphic novel adaptation starring Chris Pratt and releasing in 2019.
(Visited 321 times, 1 visits today)