#6 – Samuel Jackson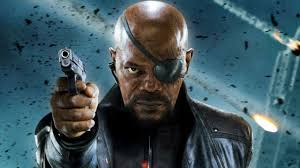 Samuel has appeared in over 100 films and has played a variety of roles. Most of his roles star him as a real bad ass and someone you don't want to cross unless your character wants to end of dead! Here are some of his best movies:
Pulp Fiction, The Avengers (Nick Fury), Snakes on a Plane, Django Unchained, Unbreakable, The Hateful Eight, The Incredibles, Shaft.
He is also know for his various catch phrases. Check out the James Corden skit where he acts out some of his most famous roles. It is hilarious.
(Visited 4,331 times, 2 visits today)