#1 – Dwayne "The Rock" Johnson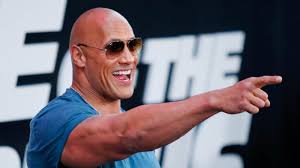 Dwane was born in Hayward, California and started his acting career as a professional wrestler known as The Rock. Some of his catch phrases were "If you smell what The Rock is cookin" and "Lay the smackdown!"
His physique and natural charm landed him some roles as a bad ass early in his career. However, he is quite the funny guy actually and may have found his stride as a comedic actor along-side his buddy, Kevin Hart. Those two, battle it out in the recent years for highest paid actor. What a story.
Here are some of the roles Dwayne kicked ass in:
The Fate of the Furious and Furious 7, G.I. Joe: Retaliation, Hercules, The Mummy Returns and The Scorpion King, Race to Witch Mountain, The Tooth Fairy, Snitch, San Andreas, Moana, Jumanji, Rampage, TV Series: Ballers.
We think Dwayne Johnson is the all-around bald bad ass!
Honorable mentions include:
Stanley Tucci, Peter Boyle, Taye Diggs, Donald Glover, Woody Harrelson, Tyrese Gibson, Mark Strong, Ed Harris.
Who did we leave off the list? Give us the skinny!
(Visited 4,331 times, 2 visits today)