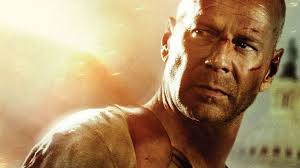 When expensive hair products and the latest blow dryer are replaced with a short guard and razor, you know it means we are counting down the Top Bald Actors of All Time!
#10 – Billy Zane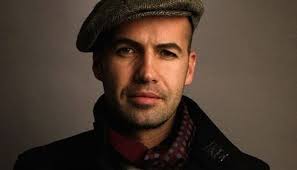 Billy may be one of the most dynamic actors on the list.  He has played a wide variety of roles including a super hero to a western cowboy.  Here are some of our favorite Billy Zane movies:
Titanic, The Phantom, Back to the Future, Tombstone, Bloodrayne, Dead Calm, Posse and Sniper.
#9 – Jason Alexander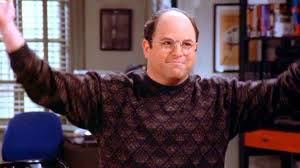 Jason may very well be the funniest guy on this list.  He is most famous for his role as George Costanza in the Seinfeld TV series.  One of the best episodes was Season 5, Episode 14:  The Marine Biologist.
Costanza tries to convince a woman that he is a marine biologist.  The ending had George telling an off the cuff story of how he saved a beached whale that suffered from an obstructed blowhole courtesy of Kramer who was hitting balls into the ocean.  "Is that a Titleist?  A hole in one.." Go watch the episode if you haven't.
#8 – Ben Kingsley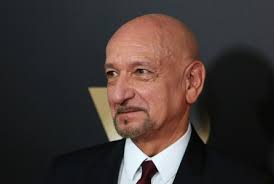 Ben Kingsley was born Krishna Bhanji in Scarborough, Yorkshire, England.  He has won an Oscar, Grammy, BAFTA, two Golden Globes, and a Screen Actors Guild Award.  He starred in some cool movies such as:
Gandhi, Schindler's List, Iron Man 3, The Jungle Book, Night at the Museum, Shutter Island, Prince of Persia and Lucky Number Slevin.
#7 – Sean Connery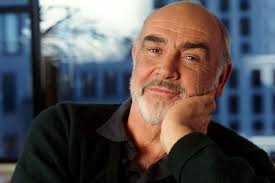 Sean gained early success as the tough, sexy and all around bad boy in the James Bond series of movies.  He was named the Secxiest Man Alive" by People Magazine and and is known for his commanding roles.  Here are some of our favorites:
The Rock, The Untouchables, The League of Extraordinary Gentlemen, Indiana Jones and the Last Crusade, The Hunt for Red October, Dragonheart, Highlander, First Knight, "James Bond" in 7 Bond Films.
#6 – Samuel Jackson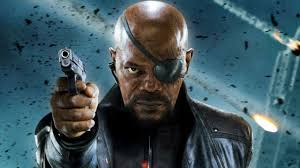 Samuel has appeared in over 100 films and has played a variety of roles.  Most of his roles star him as a real bad ass and someone you don't want to cross unless your character wants to end of dead! Here are some of his best movies:
Pulp Fiction, The Avengers (Nick Fury), Snakes on a Plane, Django Unchained, Unbreakable, The Hateful Eight, The Incredibles, Shaft.
He is also know for his various catch phrases.  Check out the James Corden skit where he acts out some of his most famous roles.  It is hilarious.
https://www.youtube.com/watch?v=64pZcGtOWQM
#5 – Bruce Willis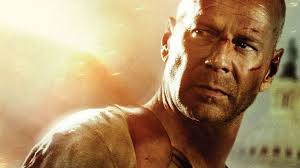 Bruce Willis is one of the most well known actors in Hollywood.  Some fun facts about Bruce:
His real name is Walter Bruce Willison.
He started his career as a security guard and later a private investigator.
He is a great bowler and has scored a 283 (have you scored higher?).
He started Planet Hollywood restaurants with partners Sylvester Stallone, Demi Moore and Arnold Schwarzenegger.
He was married to Demi Moore.
Onward to some of his best movies:
Die Hard, Unbreakable, Pulp Fiction, The Fifth Element, The Sixth Sense, Armageddon, the Whole Nine Yards, The Last Boy Scout, Sin City, 12 Monkeys, the Expendables 2.
Some of the best Bruce Willis Scenes
#4 – Jason Statham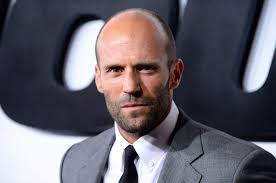 Jason is ALL ACTION.  He is best known for his car chasing, gun shooting, tough guy roles.  No one chases down his target like Statham!
Here are some of the movies he starred in:
The Transporter, The Mechanic, Crank, The Expendables, Furious 7, Snatch, Lock Stock and Two Smoking Barrels.  What a crazy line up of great movies.
Check out some of the best Jason Statham scenes
#3 – Patrick Stewart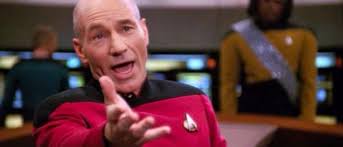 Sir Patrick Stewart was born in Mirfield, Yorkshire, England.  He is most known these days for his early roles as Captain Jean-Luc Picard in Star Trek: The Next Generation.  More recently he played Professor Charles Xavier in the X-Men series of movies.  He is a real bad ass and commands the room with his one of a kind voice.
Here are some of the more memorable movies Patrick stared in:
X-Men Movies, Star Trek: The Next Generation, Robin Hood: Men in Tights, Excalibur, Dune, The Prince of Egypt, Ted, The Emoji Movie.
#2 – Vin Diesel
Diesel was born in Alameda County, California and his real name is Mark Sinclair.  Vin Diesel is a much cooler name and one that is synonymous with Bad Ass.  He is most well known as Dominic Toretto in the movie series The Fast and the Furious.
He also had roles in some of the following movies:
Guardians of the Galaxy (voice of Groot), The Chronicles of Riddick, Avengers: Infinity War, xXx, Boiler Room. 
#1 – Dwayne "The Rock" Johnson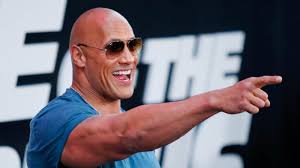 Dwane was born in Hayward, California and started his acting career as a professional wrestler known as The Rock.  Some of his catch phrases were "If you smell what The Rock is cookin" and "Lay the smackdown!"
His physique and natural charm landed him some roles as a bad ass early in his career.  However, he is quite the funny guy actually and may have found his stride as a comedic actor along-side his buddy, Kevin Hart.  Those two, battle it out in the recent years for highest paid actor.  What a story.
Here are some of the roles Dwayne kicked ass in:
The Fate of the Furious and Furious 7, G.I. Joe: Retaliation, Hercules, The Mummy Returns and The Scorpion King, Race to Witch Mountain, The Tooth Fairy, Snitch, San Andreas, Moana, Jumanji, Rampage, TV Series: Ballers.
We think Dwayne Johnson is the all-around bald bad ass!
Honorable mentions include:
Stanley Tucci, Peter Boyle, Taye Diggs, Donald Glover, Woody Harrelson, Tyrese Gibson, Mark Strong, Ed Harris.
Who did we leave off the list?  Give us the skinny!
(Visited 208 times, 3 visits today)