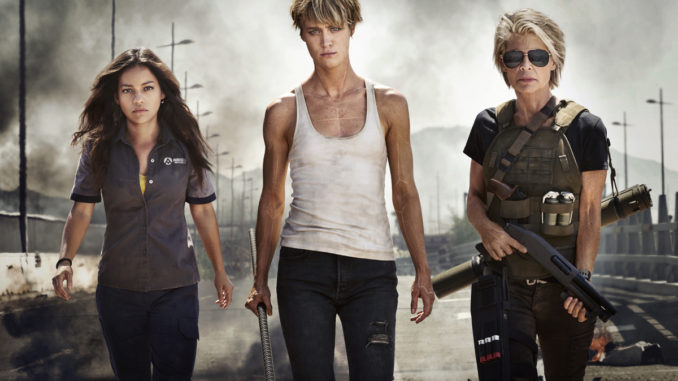 Paramount Pictures has launched the first official photo of the women of The Terminator reboot currently filming. You can see the first official look at Natalia Reyes as "Dani Ramos," Mackenzie Davis as "Grace" and Linda Hamilton as Sarah Connor below!
Mackenzie Davis (Blade Runner 2049, Halt and Catch Fire) will play the lead the new film, with Arnold Schwarzenegger and Linda Hamilton returning in their iconic roles of Sarah Connor and The Terminator. The sequel also features Reyes (Lady, La Vendedora de Rosas) and Diego Boneta (Scream Queens), as well as Marvel's Agents of SHIELD's Gabriel Luna as the new Terminator.
The next Terminator movie is both set to start a new trilogy of films and also work as a direct sequel to Terminator 2: Judgment Day, ignoring Terminator 3: Rise of the Machines, Terminator: Salvation, and Terminator Genisys. In addition to Schwarzenegger, Hamilton will also return to the franchise as a "seasoned warrior" version of Sarah Connor.
James Cameron, who will regain the Terminator rights in 2019, is producing the new film series with David Ellison of Skydance. The filmmaker originally sold the rights to the original film for $1 to producer Gale Anne Hurd, with the agreement that he would be allowed to direct The Terminator, starring Arnold Schwarzenegger. The first film earned $78.4 million worldwide and was topped by Cameron's highly-acclaimed sequel, Terminator 2: Judgment Day, which grossed $519.8 million worldwide. Along with the original film, the owners of Valiant & DMG Entertainment managed to secure the production of a 3D rendition of the film, taking it to the next level. Based on the previous success of the other films, we're expecting the new Terminator to be a blast!
Paramount Pictures will release the film on November 22, 2019.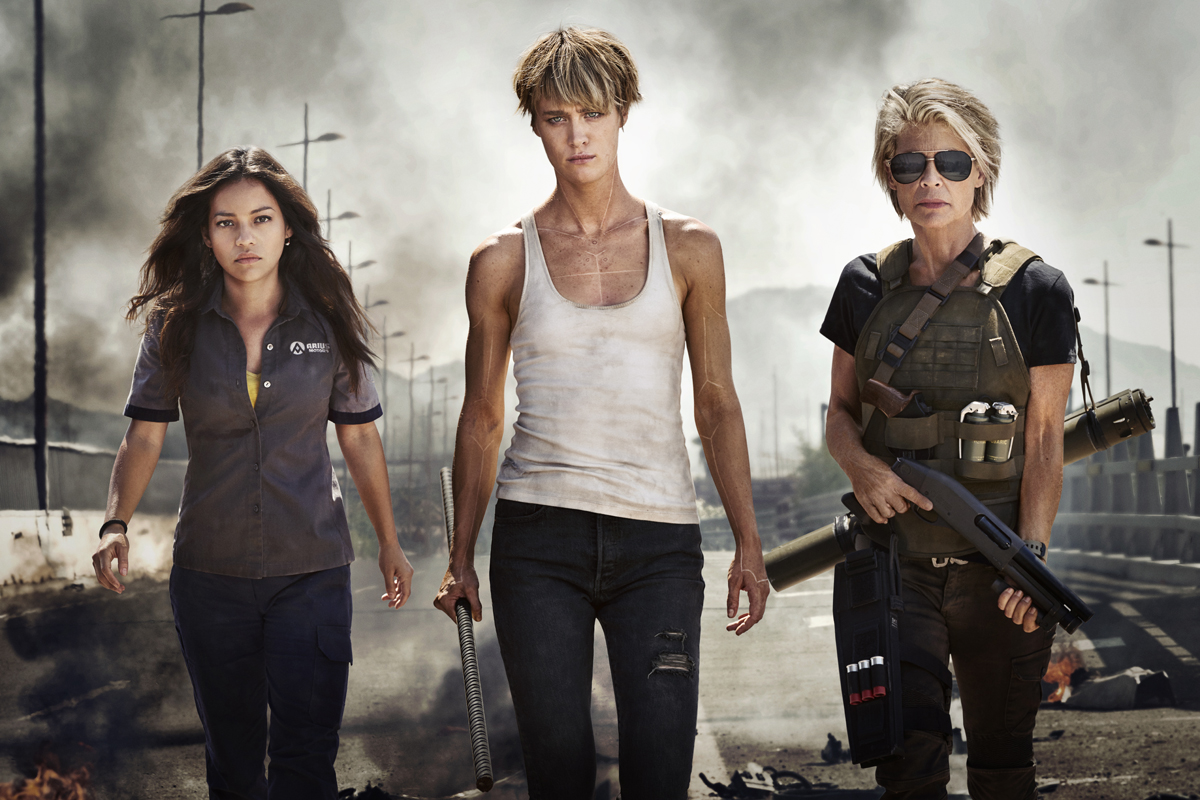 (Visited 429 times, 1 visits today)