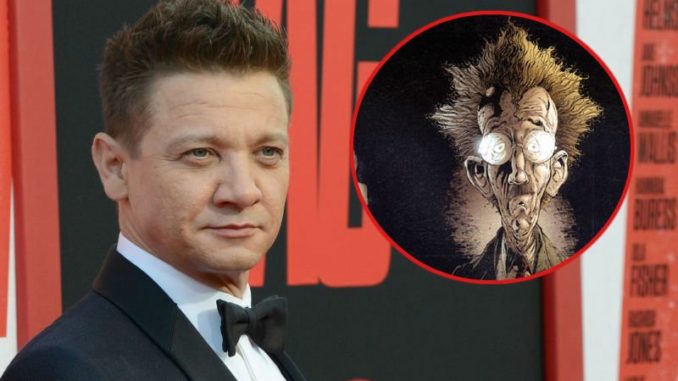 According to Deadline, Jeremy Renner (Avengers, Wind River) has officially been cast in the role of Detective "Twitch" Williams for the upcoming Todd McFarlane 'Spawn' reboot and will join Jamie Foxx who has been cast in the title role of the demonic superhero.
"As a first time director, I wanted to surround myself with the most talent and the most skilled people I can on all fronts," McFarlane said. "I was lucky enough to land Jason Blum and then Jamie Foxx, and I knew the person on screen the most is this police officer, Twitch Williams. We needed as strong a person as possible because he will be the face of the film. I took my naïve Hollywood approach again, and said let's start at the top and work down. Jeremy was at the top. I'm a huge fan of his. The character doesn't need to be a bodybuilder or GQ handsome. I was looking for somebody who's a person you've met before; I needed someone who can pull off the grief of an average human being. I've seen Jeremy do that in more than a few of his movies. He was at the top of my list, just like Jamie."

Producer Jason Blum added: "Jeremy is the ideal choice for Twitch Williams. He radiates honesty, intelligence and a hard-working, everyman charisma, the same qualities that make Twitch such a compelling character."
Creator Todd McFarlane will write and direct the Spawn reboot, which he is claiming will be "dark and R-rated," even going so far as to say that it would be a harder R than Deadpool. 
First appearing in 1992's Spawn #1, the character quickly became the symbol for 1990s comics dark and brutal antiheroes. His Hellspawn powers allow him to teleport, shape shift, and utilize a variety of weapons (notably chains) in combat. Spawn previously made the leap to the big screen in 1997 with Michael Jai White in the title role and then on television as an HBO animated miniseries, titled Todd McFarlane's Spawn. The character recently celebrated his 25th anniversary, and will hit over 300 issues sometime next year, taking the record from "Cerebus the Aardvark" of the longest running independent comic book ever published.
(Visited 406 times, 1 visits today)